Monday we will be taking benchmark tests (English I and II). Please make sure you charge your Chromebook before you come to school on Monday. Thanks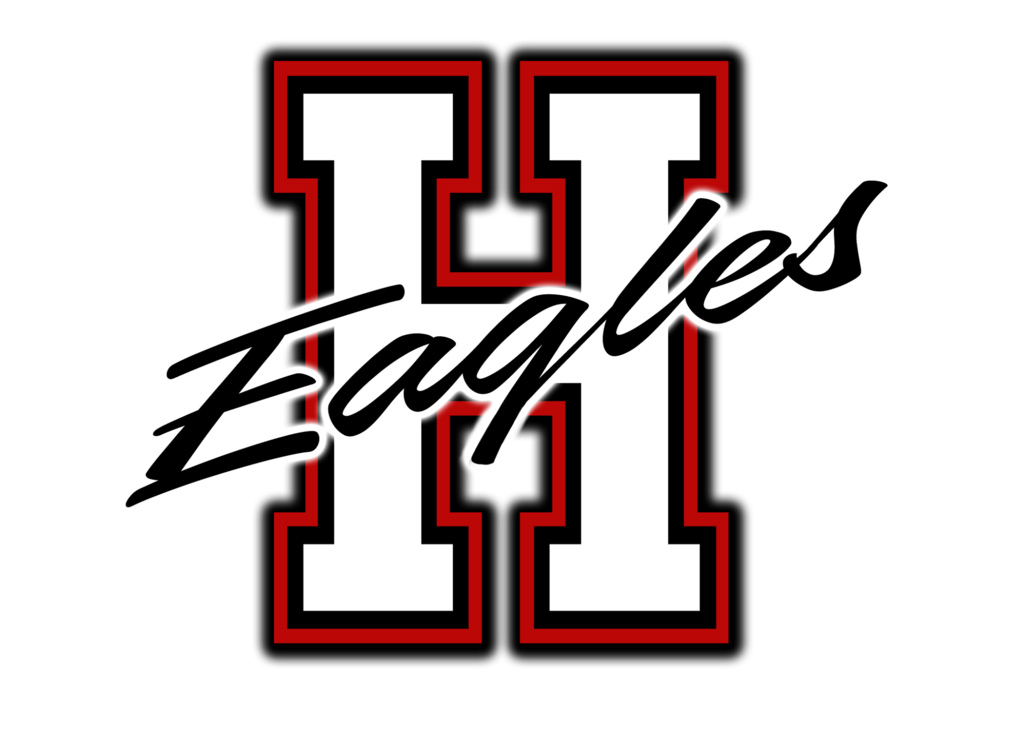 Congratulations to the Lady Eagles for getting the win last night against Mt Pleasant Chapel Hill! It was also Senior Night and Jenci Seahorn and Danielle Ison were honored. We are proud of these two ladies and proud of this TEAM! #HEART>hype #ALLIN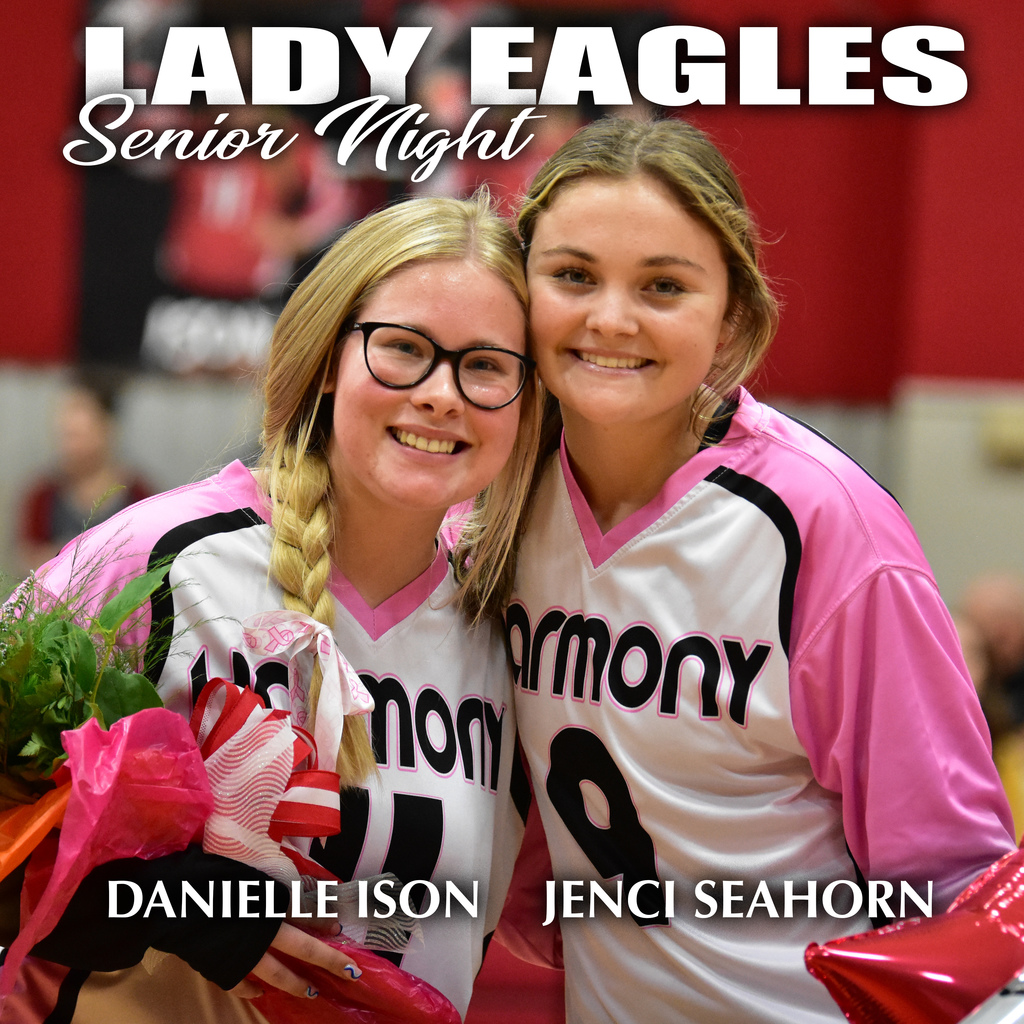 Weekly Schedule for 10-18/10-23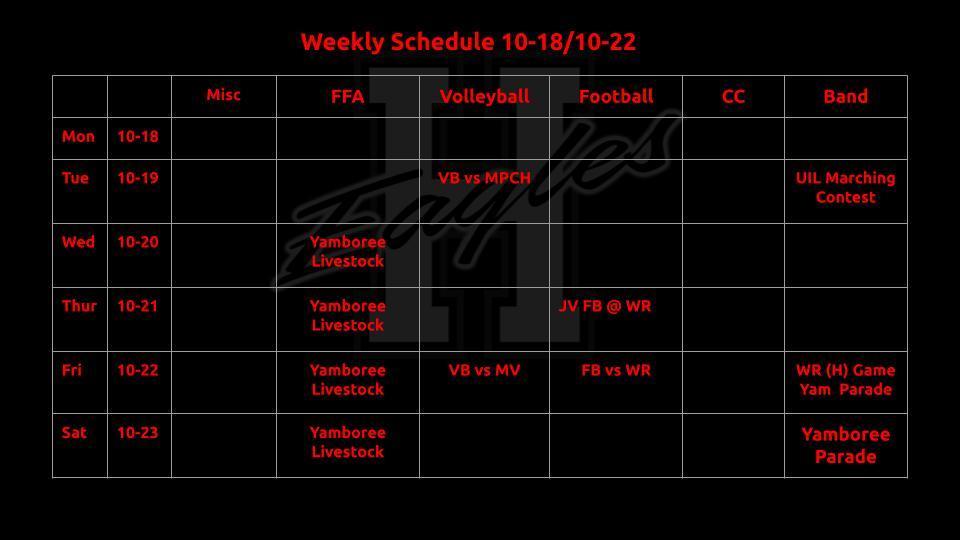 Let's go Eagles! #ALLIN Harmony vs Troup | 7:30 pm | at Troup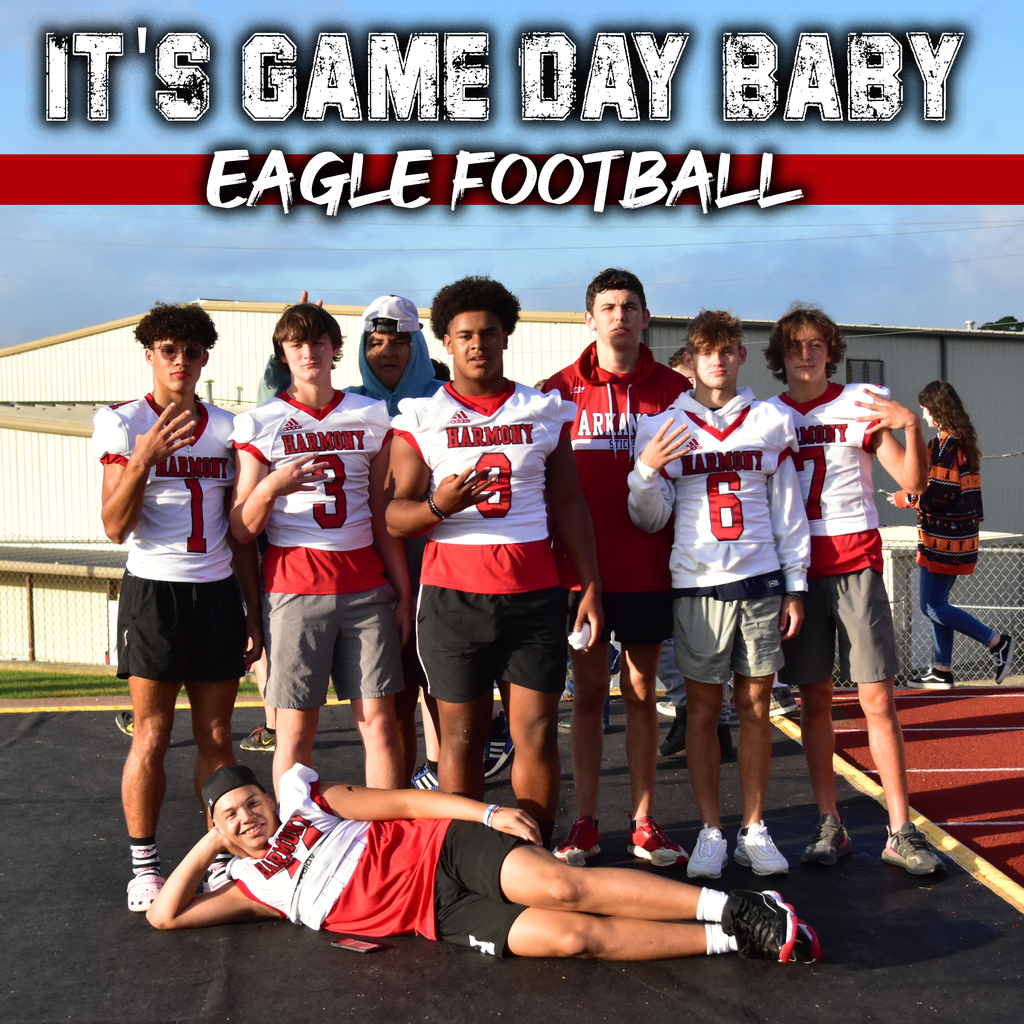 Last night Harmony hosted Fields of Faith. This is a student led event that takes place on fields all over the nation. These four students courageously took the microphone in front of an audience and shared their stories. You make us proud! It's great to be an EAGLE! #ALLIN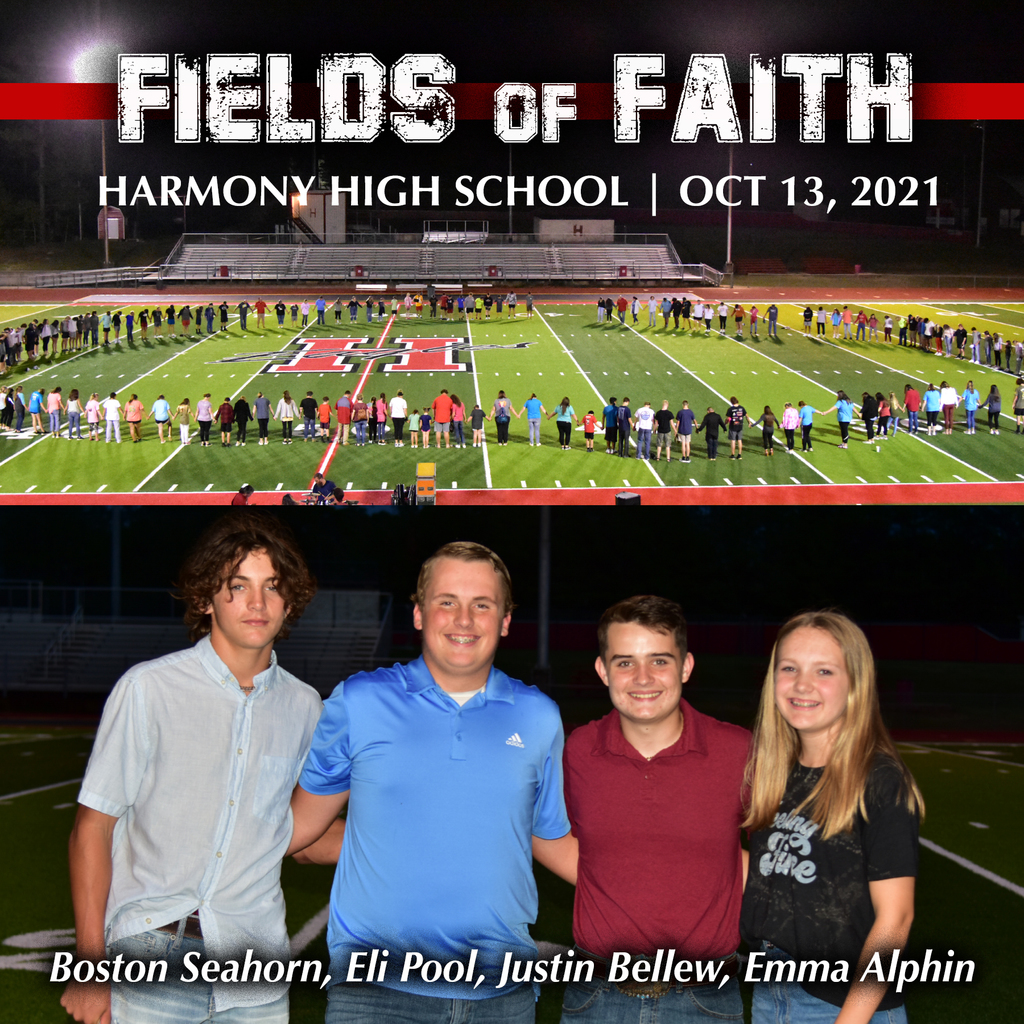 Good luck to our Lady Eagles as they travel to Winona tonight. The Lady Eagles are coming off a BIG win against Quitman last Friday and sport an awesome season record of 24-2! The JV begins at 4:30. #HEART>hype#ALLIN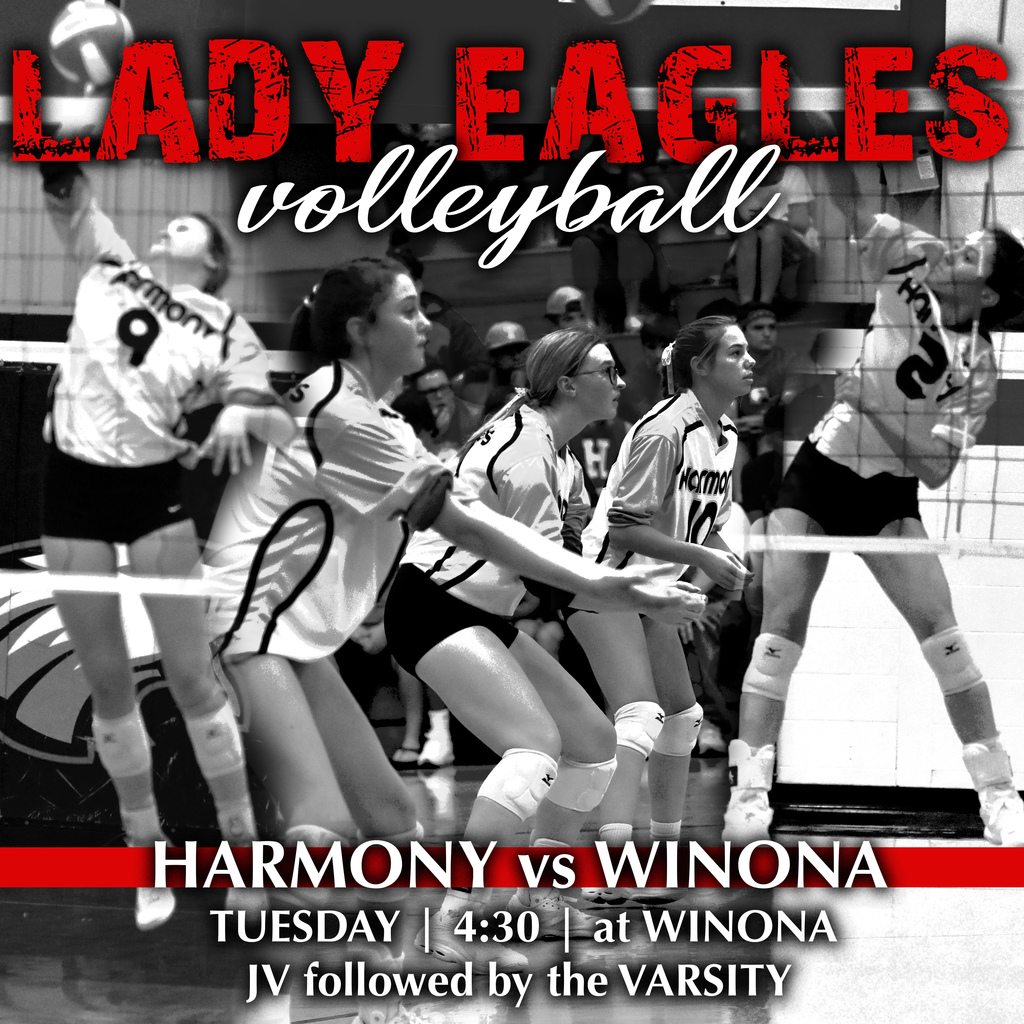 NOTICE: Schedule change for Thursday. The JH will play in Troup starting at 5:00. The JV will play in Harmony starting at 5:00. Sorry for the late notice.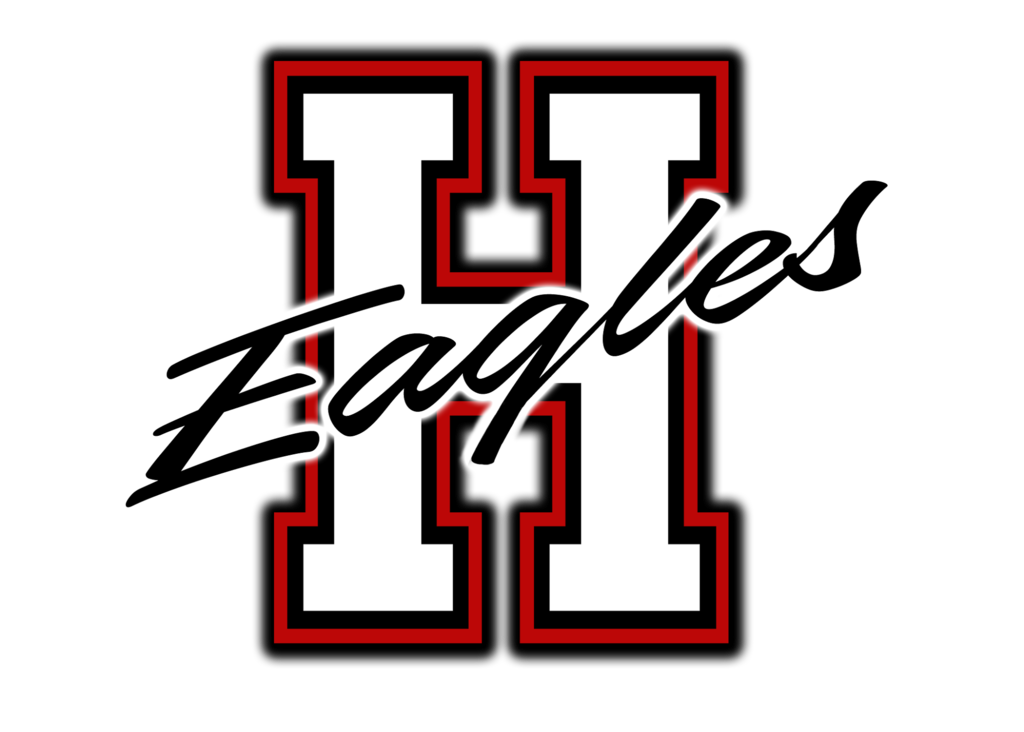 Congratulations to senior, Jenci Seahorn, for being crowned the 2021 Harmony Homecoming Queen! After dominating on the volleyball court on Friday night, she came out and won the crown based on a vote by the student body! We are proud of you! #ALLIN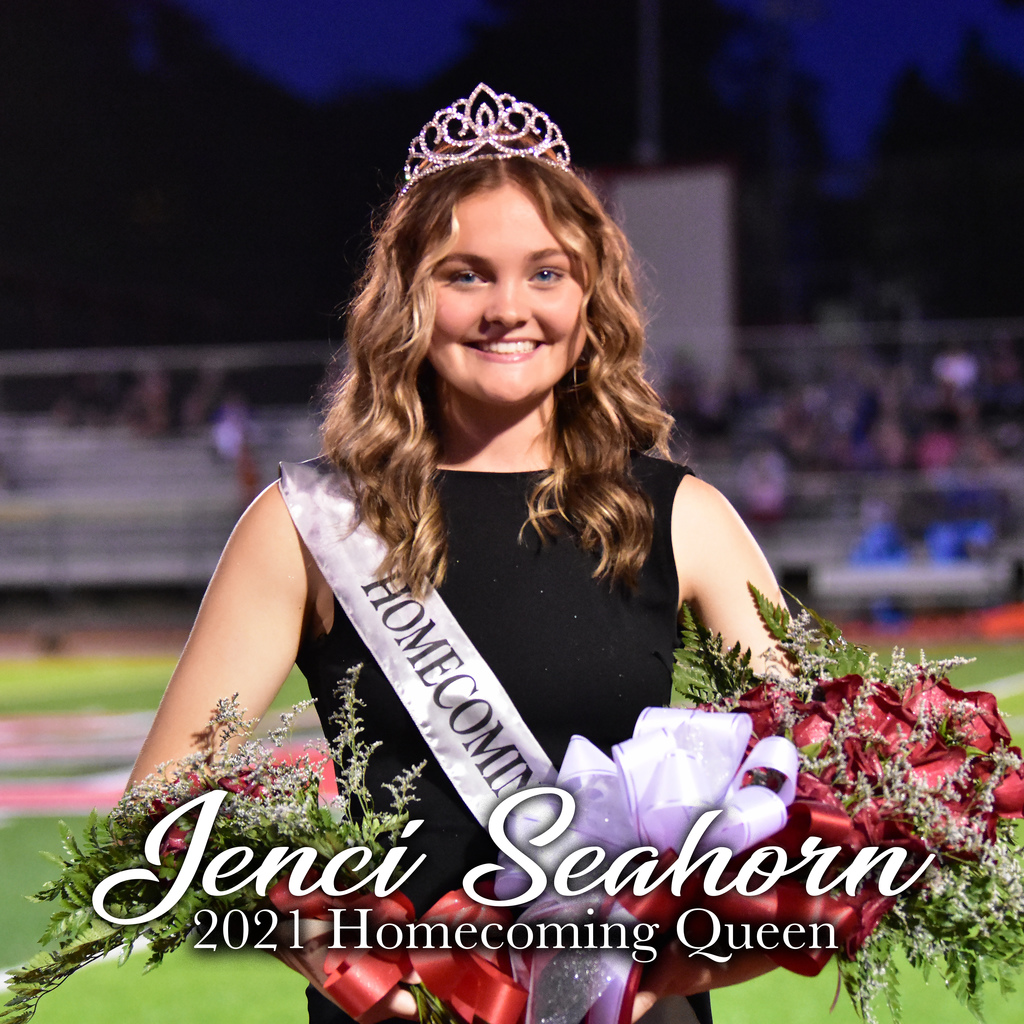 Harmony High school would like to notify you that we had 2 students that have been lab confirmed positive for COVID-19. Both were last on campus 10-8-2021. Due to privacy requirements, we will not be releasing the name of the individuals or identifying details.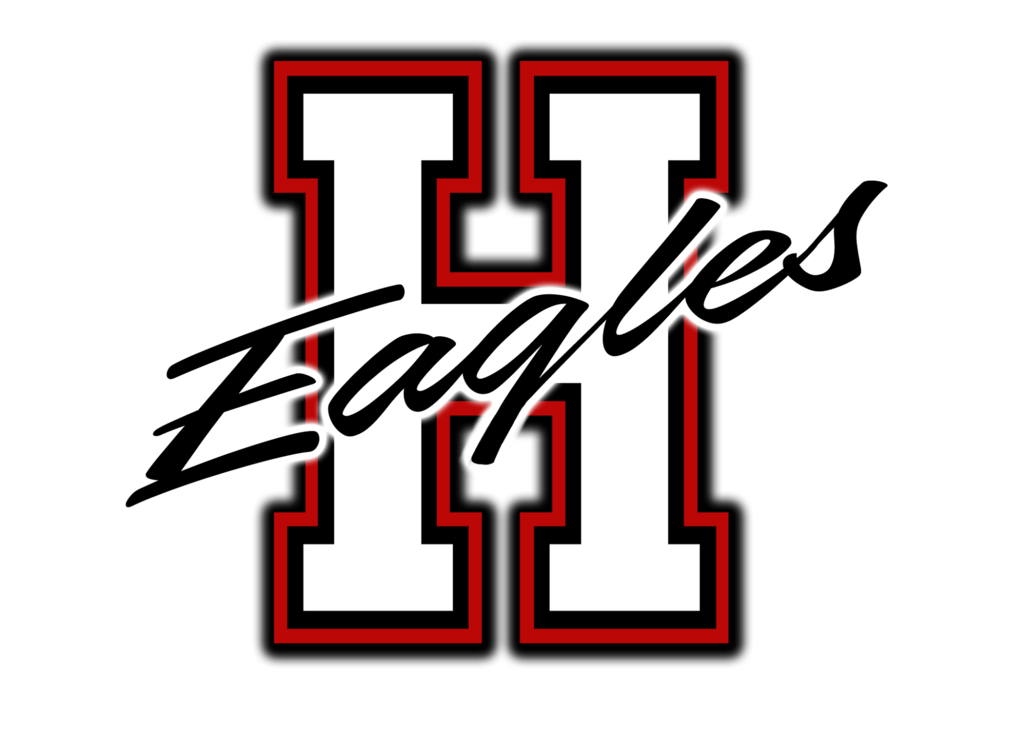 Please see the attached schedule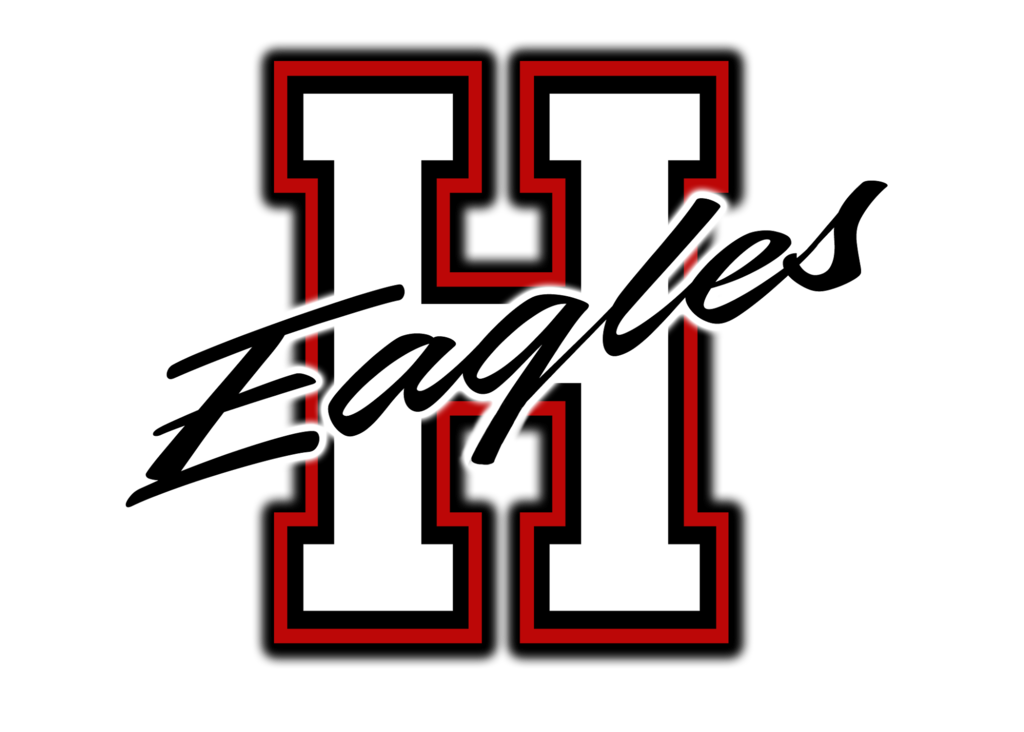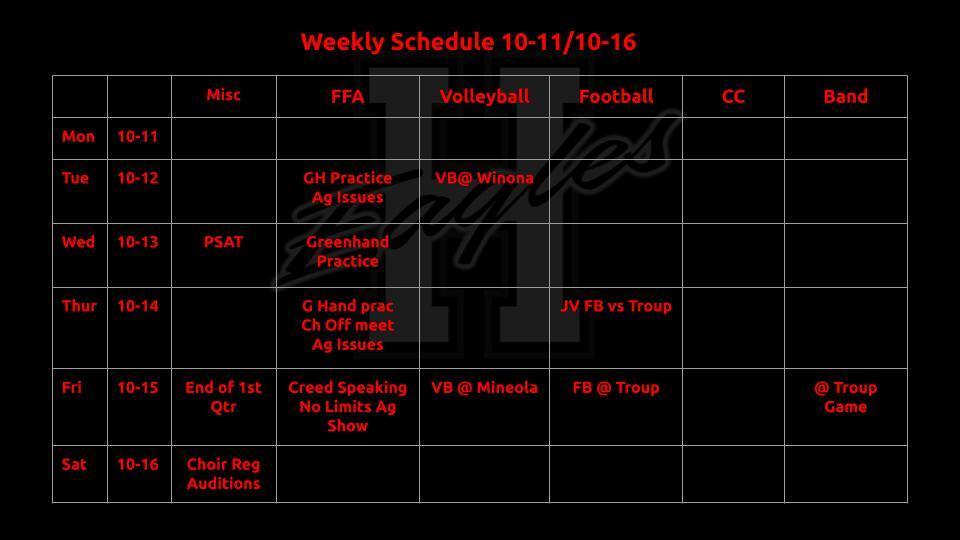 The weather today was great and the Homecoming Pep Rally was a huge success! We are so appreciate everyone was able to be there today. Starting next week (10-15) we are going to move the pep rally's to 8:00 AM at the stadium. Parents are invited to attend. A map is attached.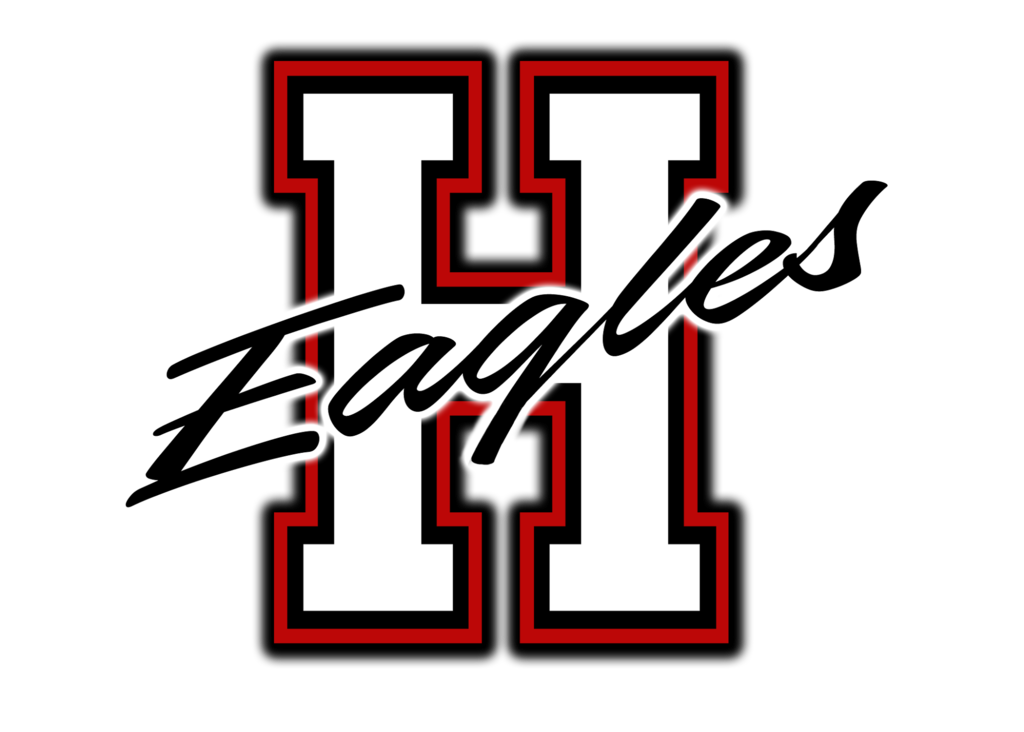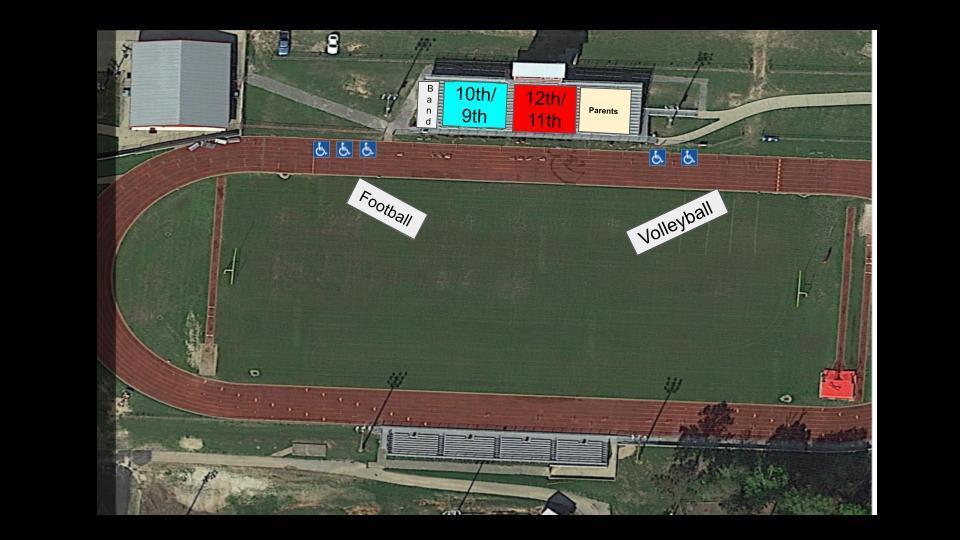 Thank you for supporting Harmony! We appreciate you! #ALLIN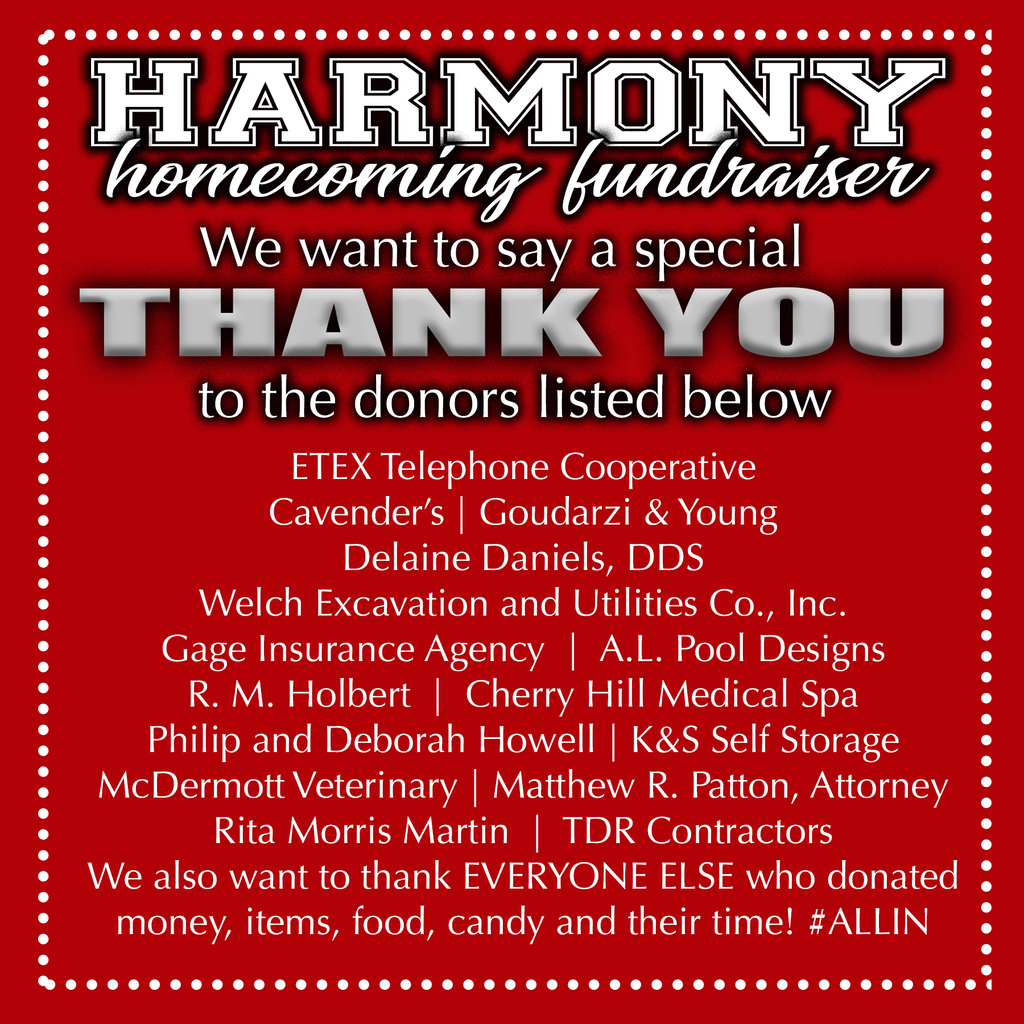 Homecoming 2021! It's a great week to be an Eagle! Our students have participated in dressing up this week! | Jersey | Rags to Riches | Red & White Out |Decades| We are #ALLIN

HISD would like to thank the community and students for being involved in our annual homecoming fundraiser. Your support and encouragement truly shows that we are ALL IN!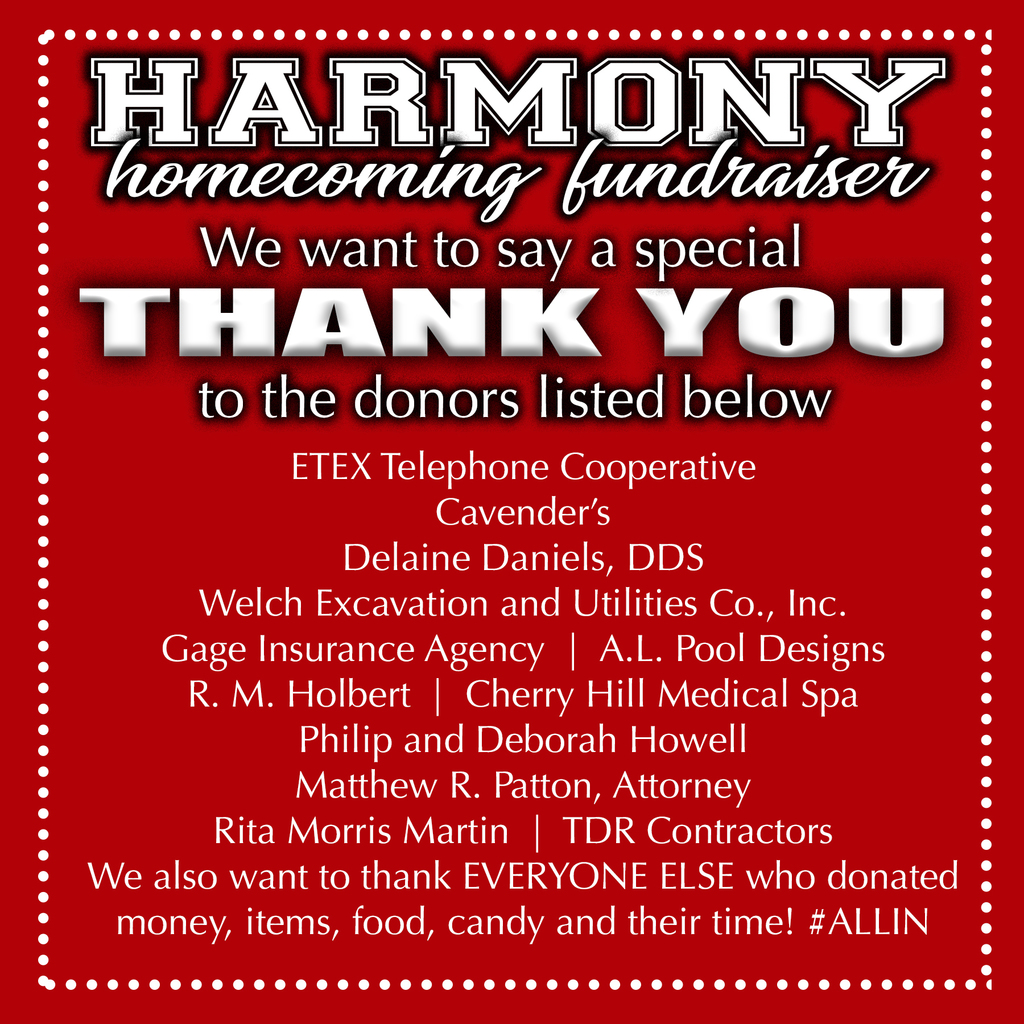 GO BIG RED!
Just a reminder that the Pep Rally will start at 9:30, please see the attached map for any seating questions.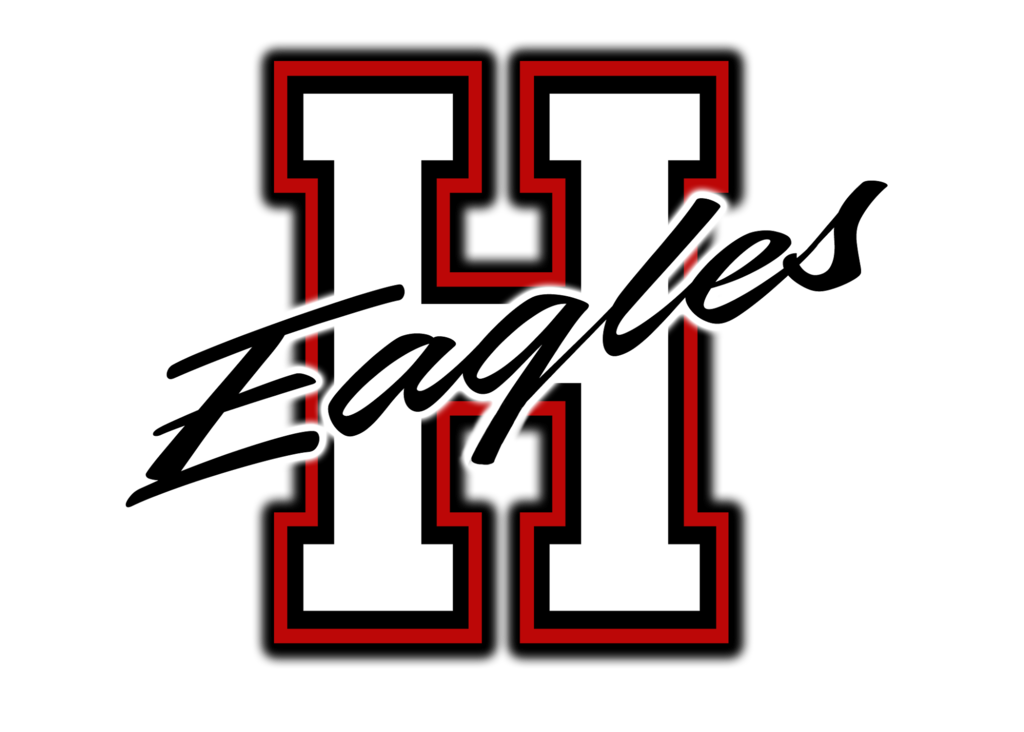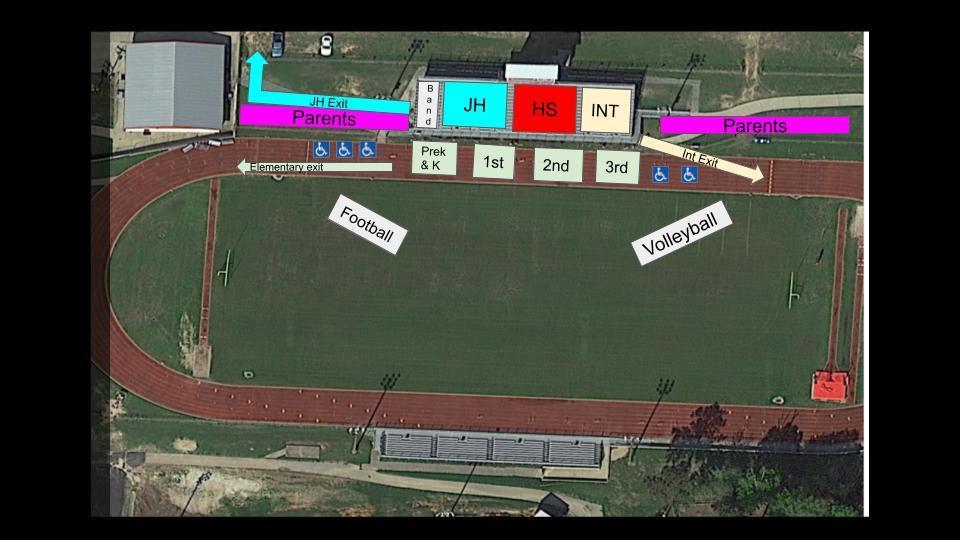 Good morning, Homecoming is this Friday against Quitman. Volleyball kicks off the evening with a 4:30 game and Football follows at 7:30. Homecoming festivities will start as close to 7 as possible (may be a little earlier). We look forward to seeing everyone.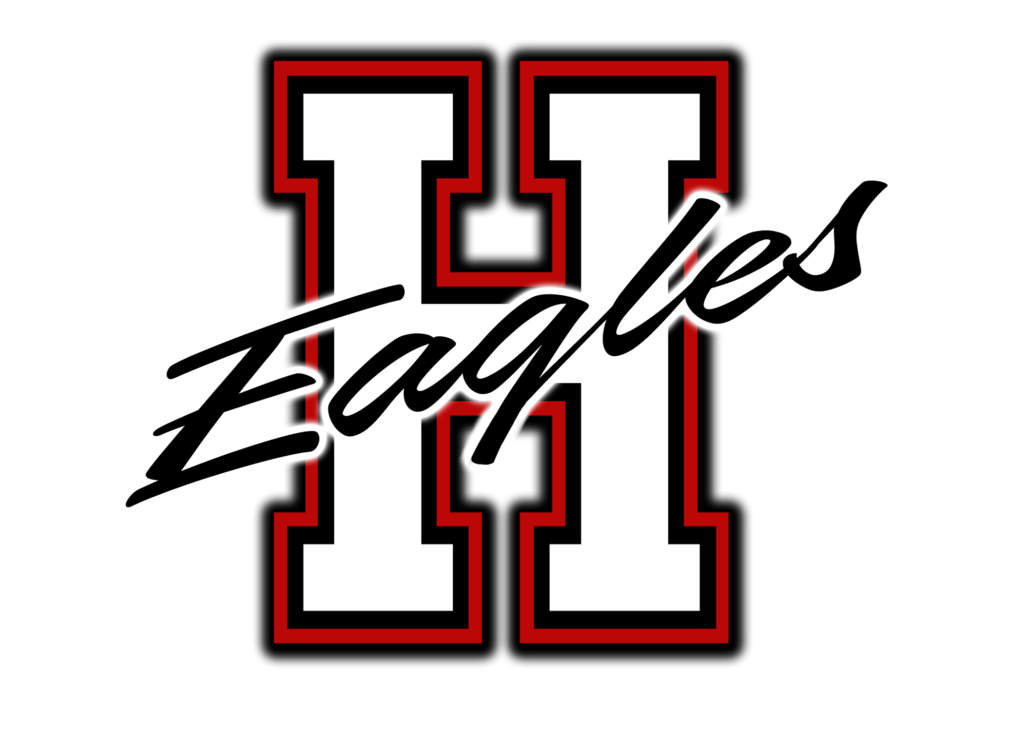 It's Homecoming Week 2021! There will be lots of activities leading up to Friday night's game against Quitman! Let's show our spirit and be #ALLIN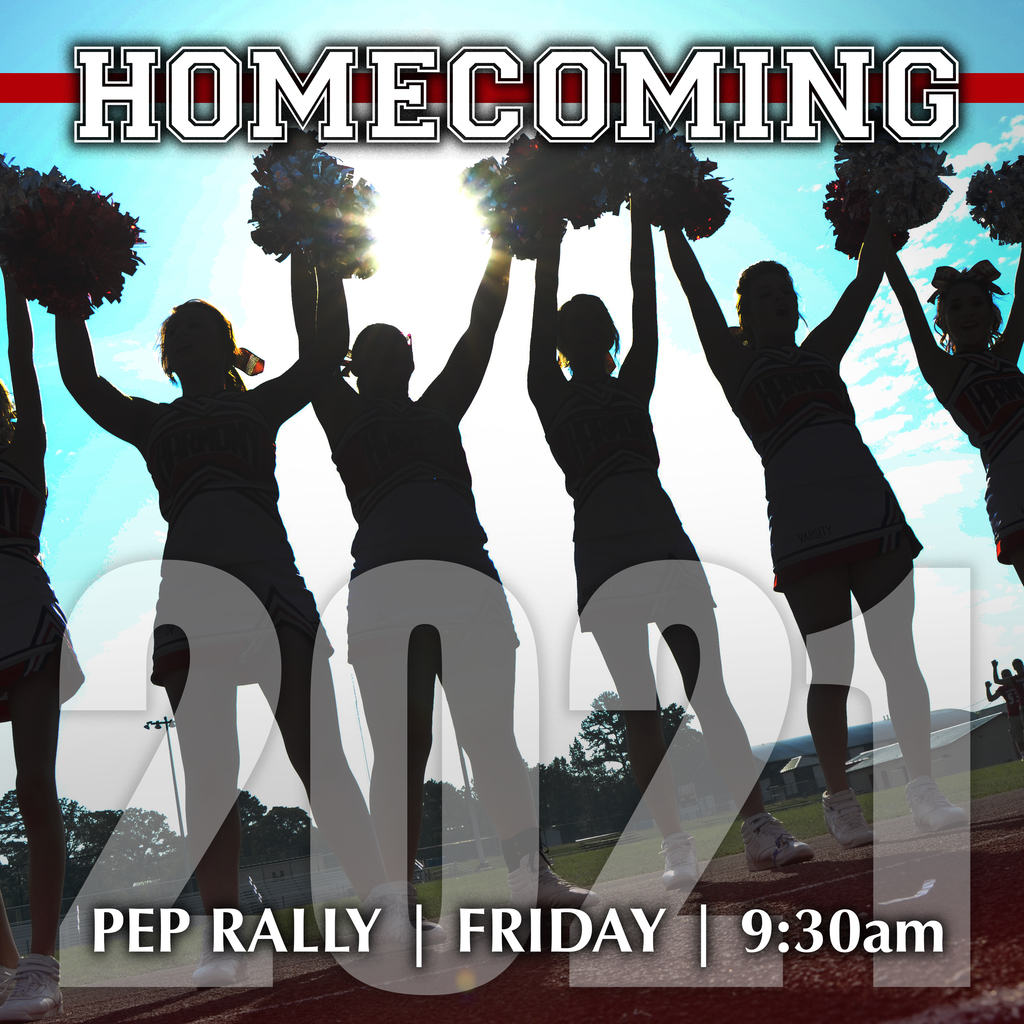 Weekly Schedule 104-4/10-9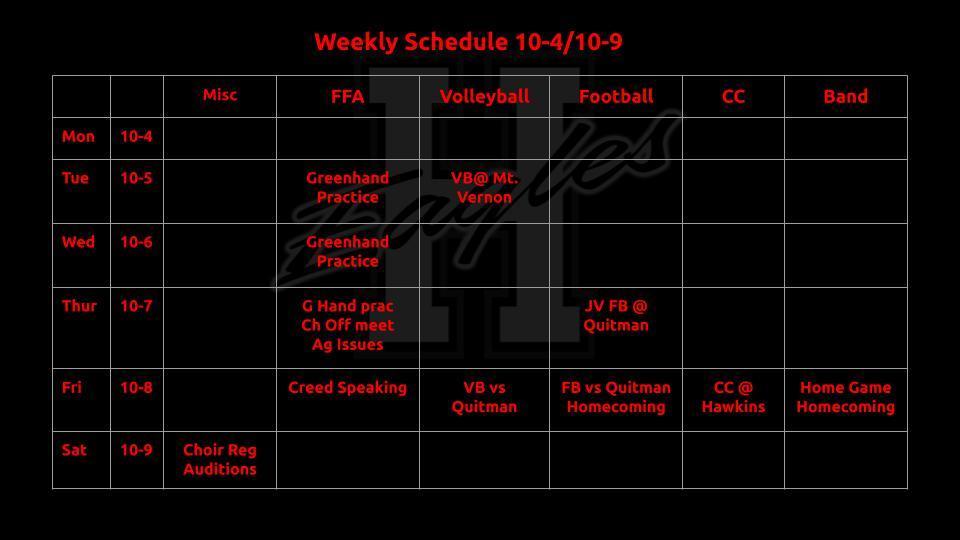 Harmony High School FCA girls! Psalm 139:14