Junior High Boys and Girls Basketball Tonight's JH Boys/Girls games, both home and away, have been cancelled. Thank you.

Harmony ISD will have a delayed start on February 2, 2023. Our busses will begin routes at 8am. Classes will start at 10 am. We thank you as we monitor the weather and make adjustments to the school day for the safety of our students.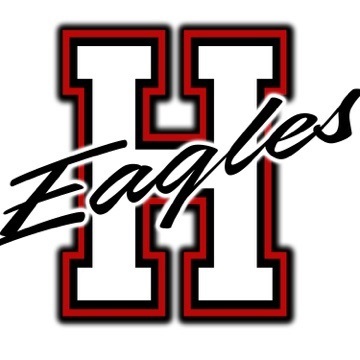 Harmony Junior High is proud of our Special Olympians and Unified Partners! Go Eagles!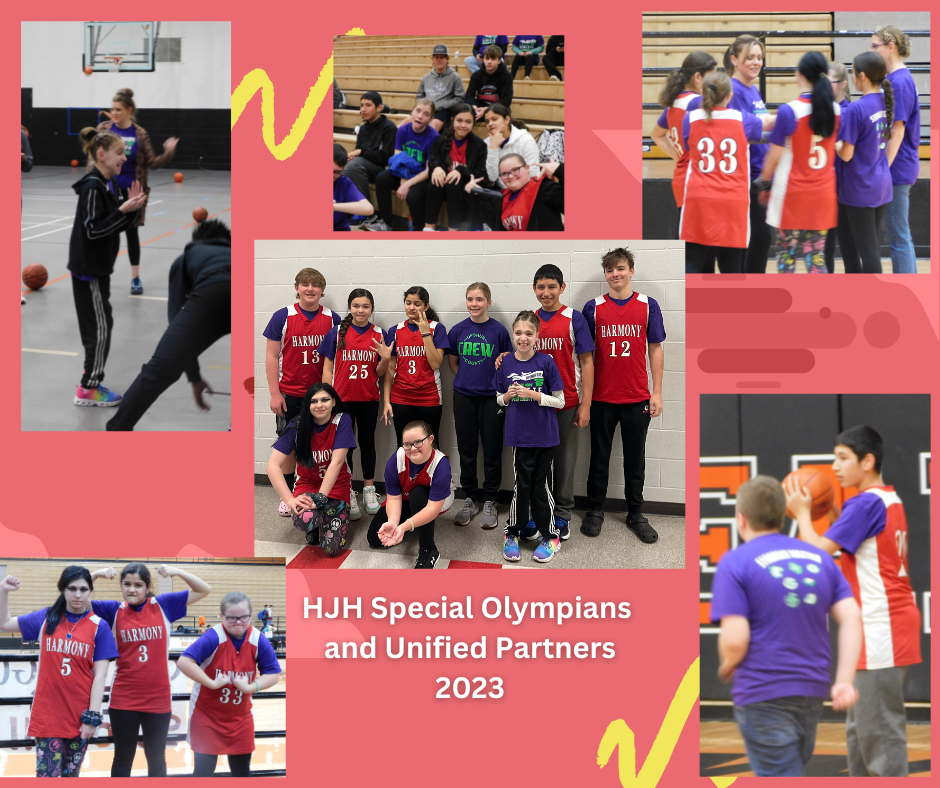 Congratulations to our HJH All-Region Band qualifiers! We are so proud of your hardwork and determination! It's a great day to be an Eagle!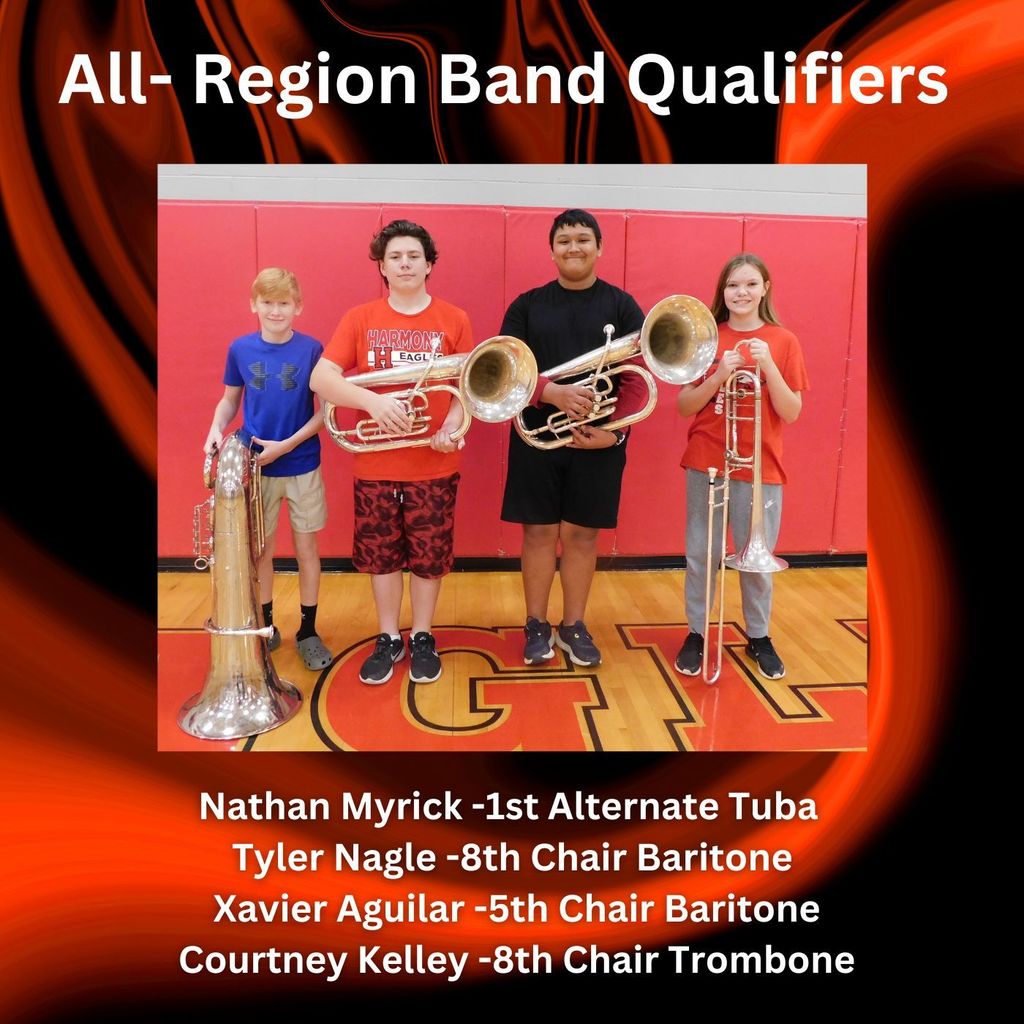 Our HJH Eagles are making history! For the first time in years we had a group of students audition for All- Region Band in December. The students are Eli Klinkey, Cason Horn, Courtney Kelley, Steven Bouknight, Xavier Aguilar, Tyler Nagle, Nathan Myrick, and Leyla Bramlet.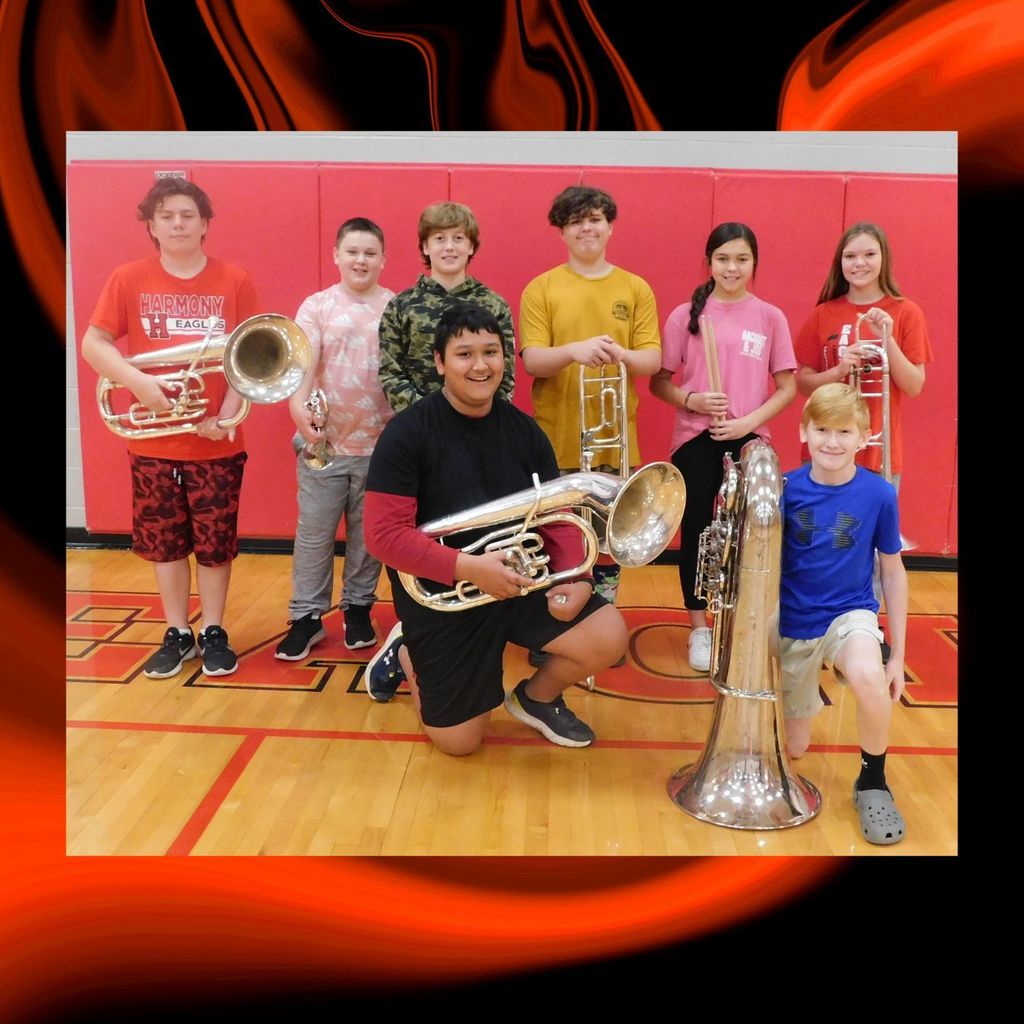 Merry Christmas from your Principal I would like to take a moment to wish everyone a Merry Christmas and to ask everyone to remember the "Reason for the Season" and let's all rejoice in the many blessings Christ has given us, especially our children. Psalm 127:3 tells us, "Children are a gift from the Lord; they are a reward from him." Children remind us that we need to play more, laugh more, and that we need to never stop learning. As the principal of Harmony Junior High, your children will always remind me of these things, and for that, I am forever grateful. So on behalf of HJH, I would like to say Merry Christmas and Happy New Year to all!
Christmas Break December 16- January 2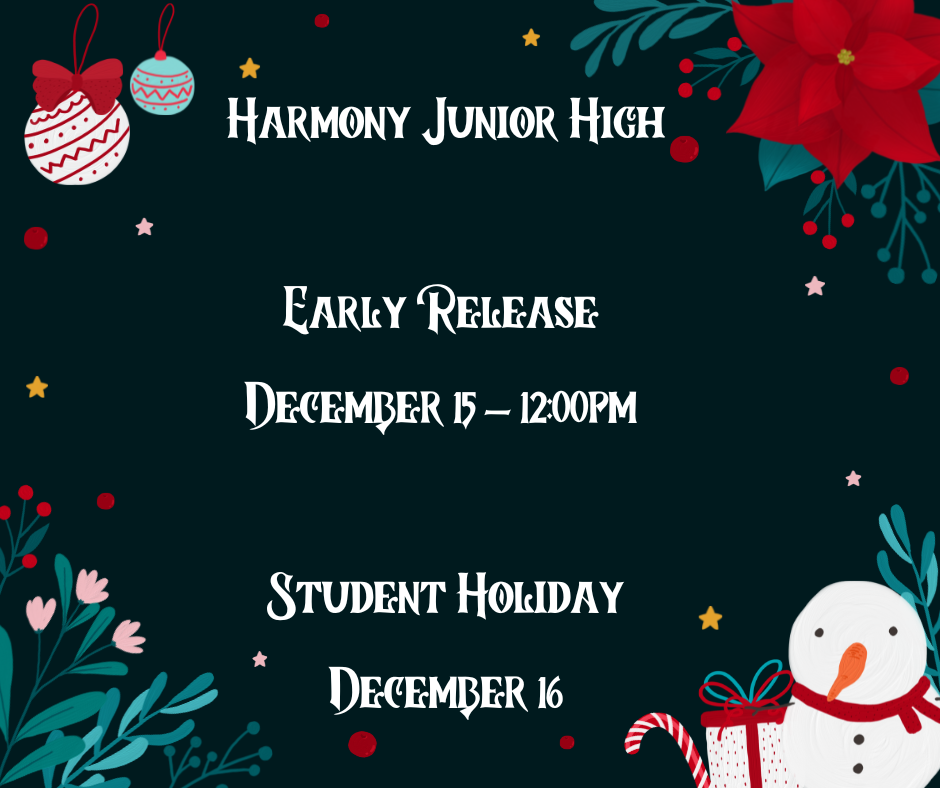 Art 1 students did a great job drawing and painting their animals using grids.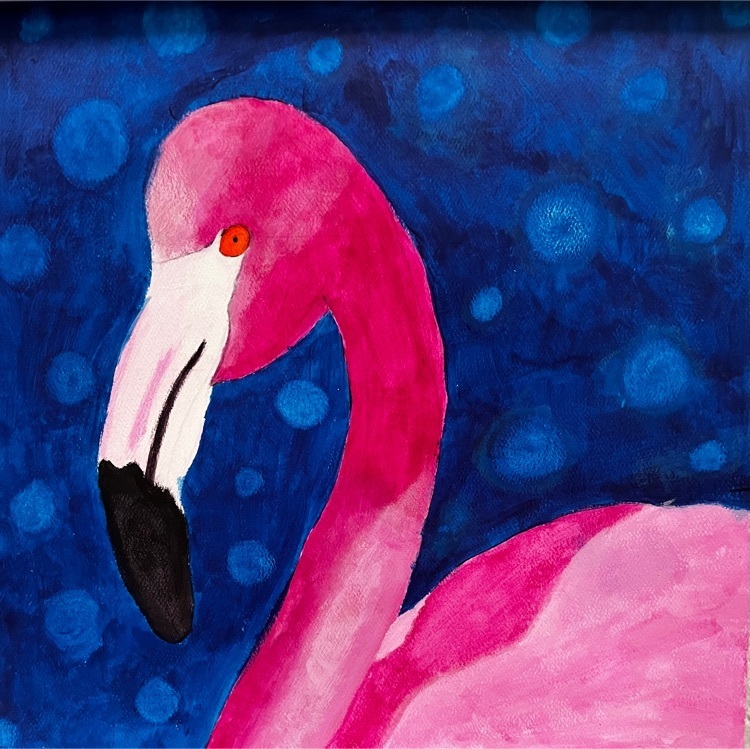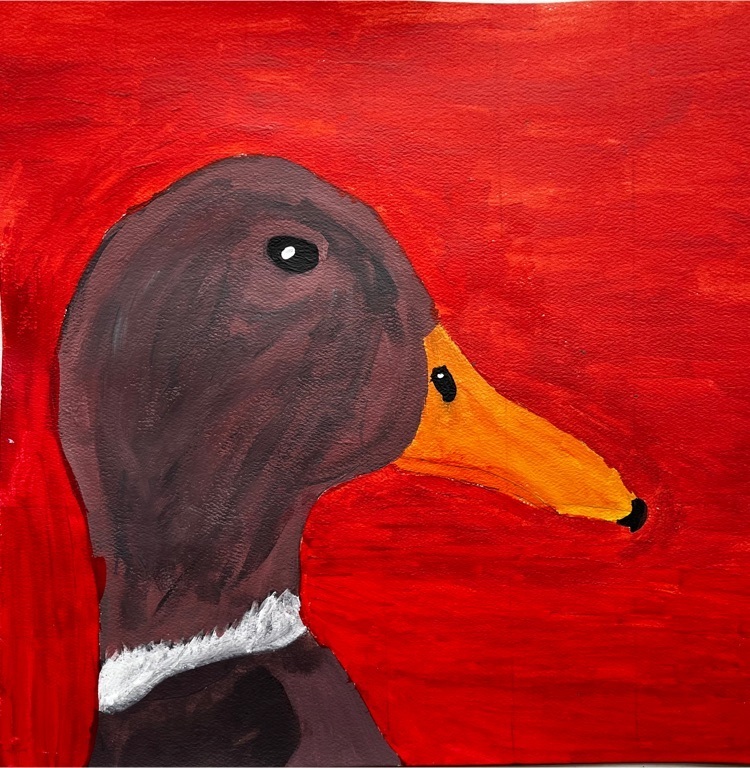 We Are Proud of Our Harmony Eagles As principal of Harmony JH, and on behalf of the entire staff, I would like to say congratulations on a great season. We are extremely proud of our Harmony Eagle football team, Eagle band/majorettes and Eagle Cheerleaders. You are an awesome group of young men and women who make us proud every time you play or perform. The future holds great things for each of you. We love you all...GO EAGLES!!!
Good Luck to our UIL Students tomorrow at their competition. We are proud of the work you have put in! Go Eagles!
Art 2 Christmas Cows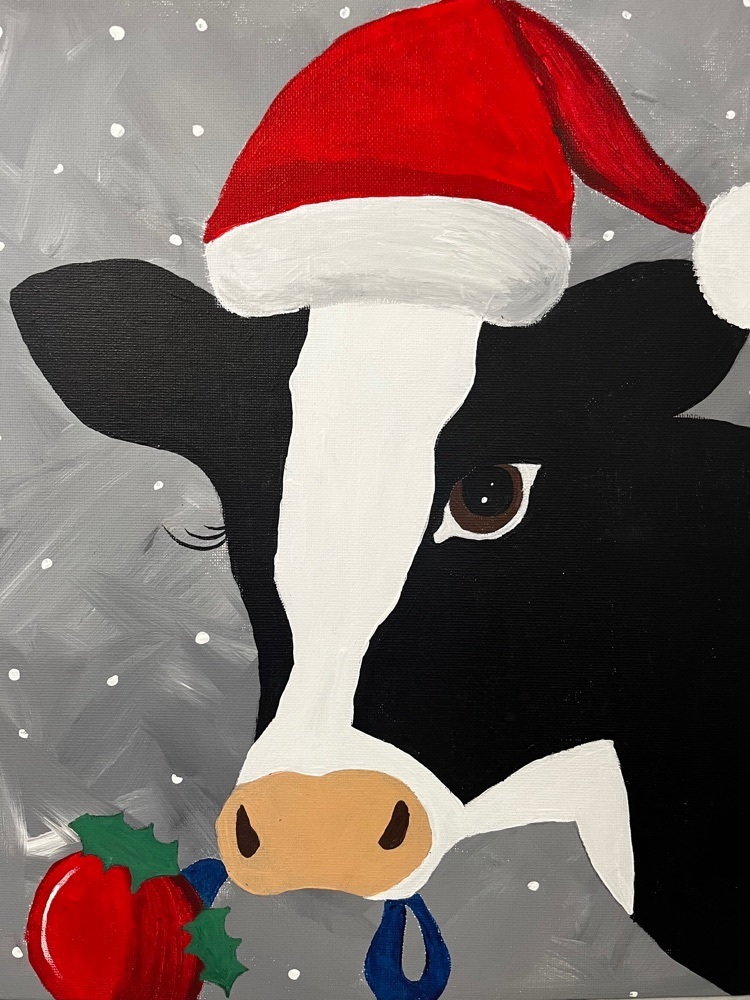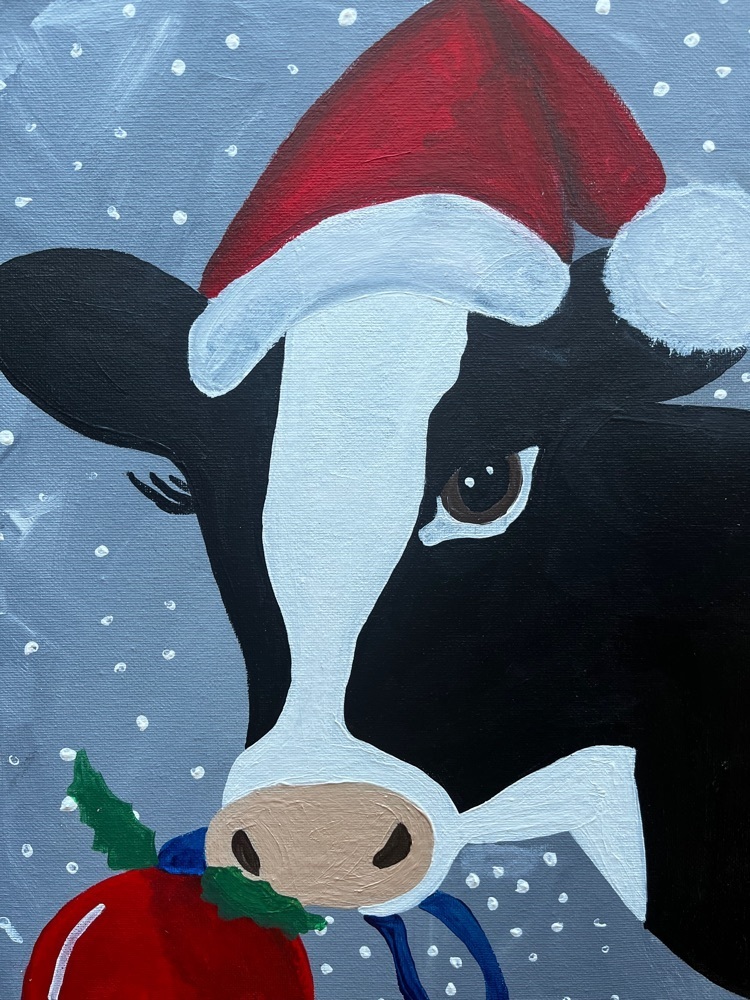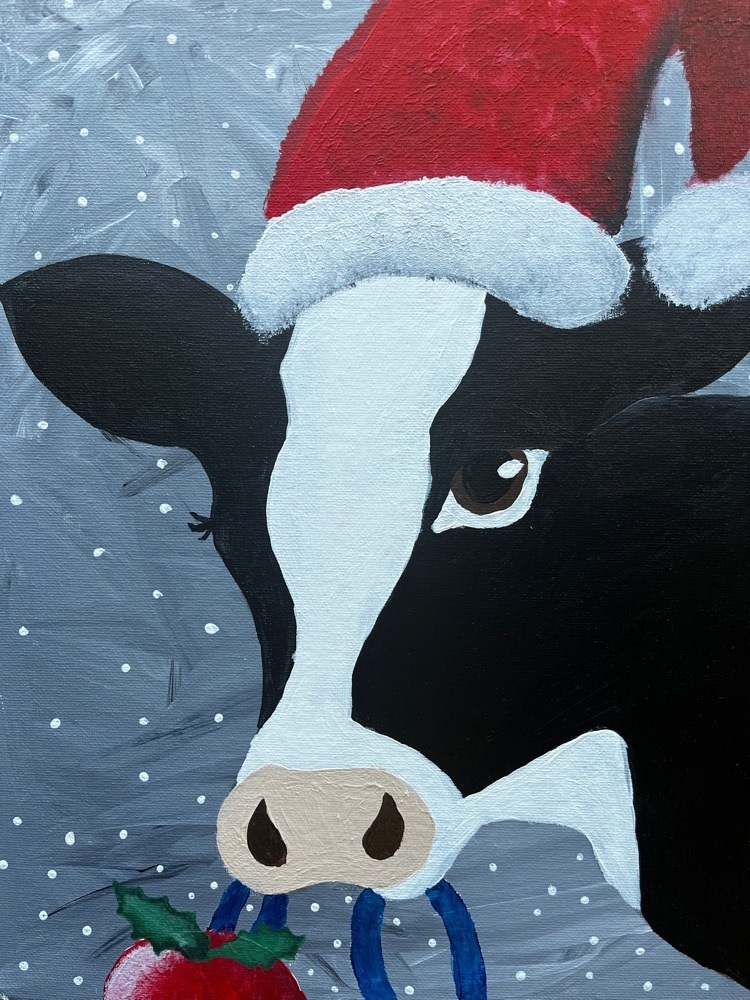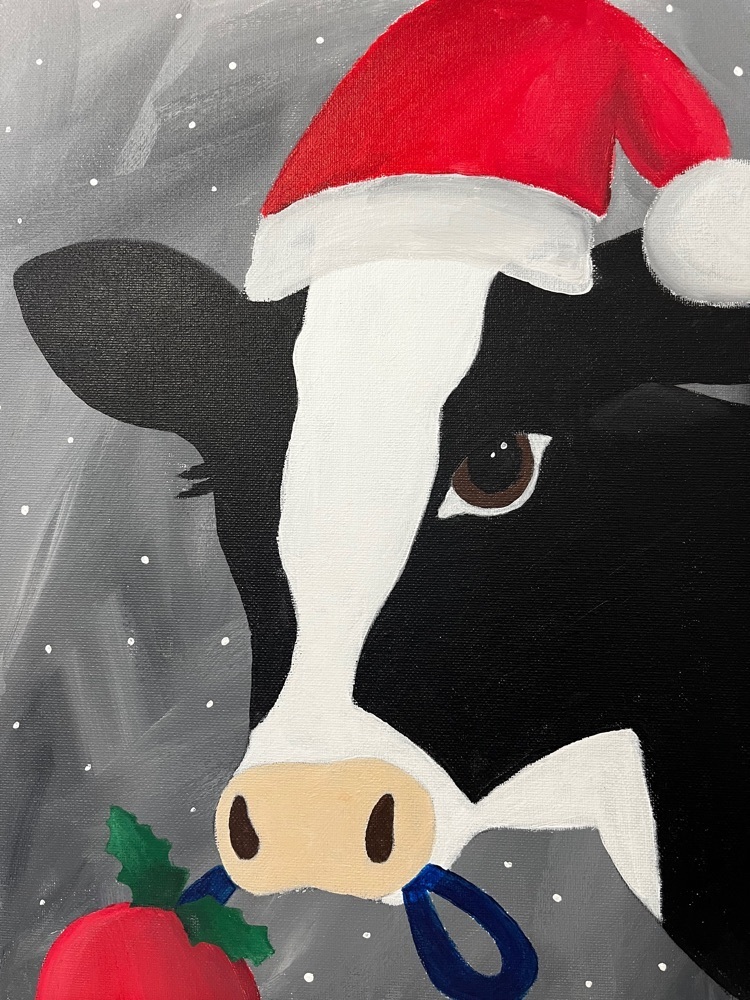 Come support our Fine Arts Students as they perform tonight! We are proud of our Eagles!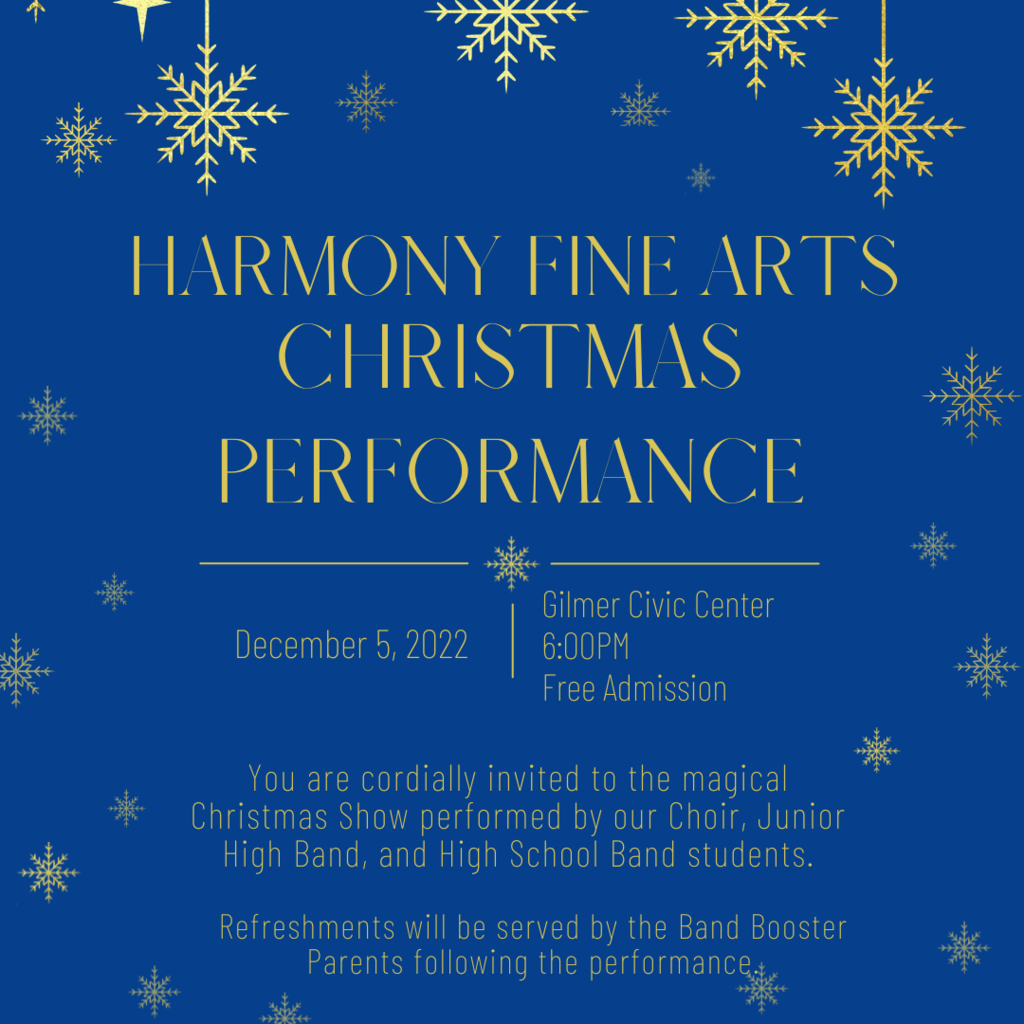 Our HJH Choir Students are on the move this morning. Stop by and listen to their upcoming beautiful performances this holiday season!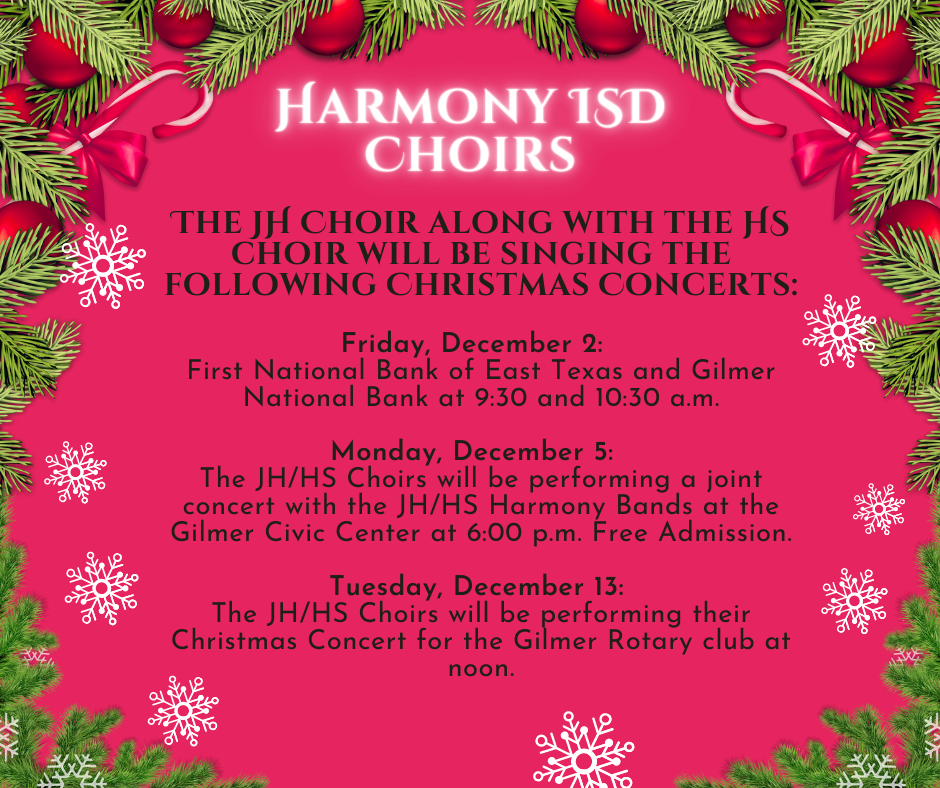 Best of luck and safe travels to our Greenhand Quiz team as they represent Harmony FFA and Area VI. These young ladies will compete for the state title at SHSU this weekend in Huntsville. You make us proud! Let's go Eagles! (Photo Credit: HHS)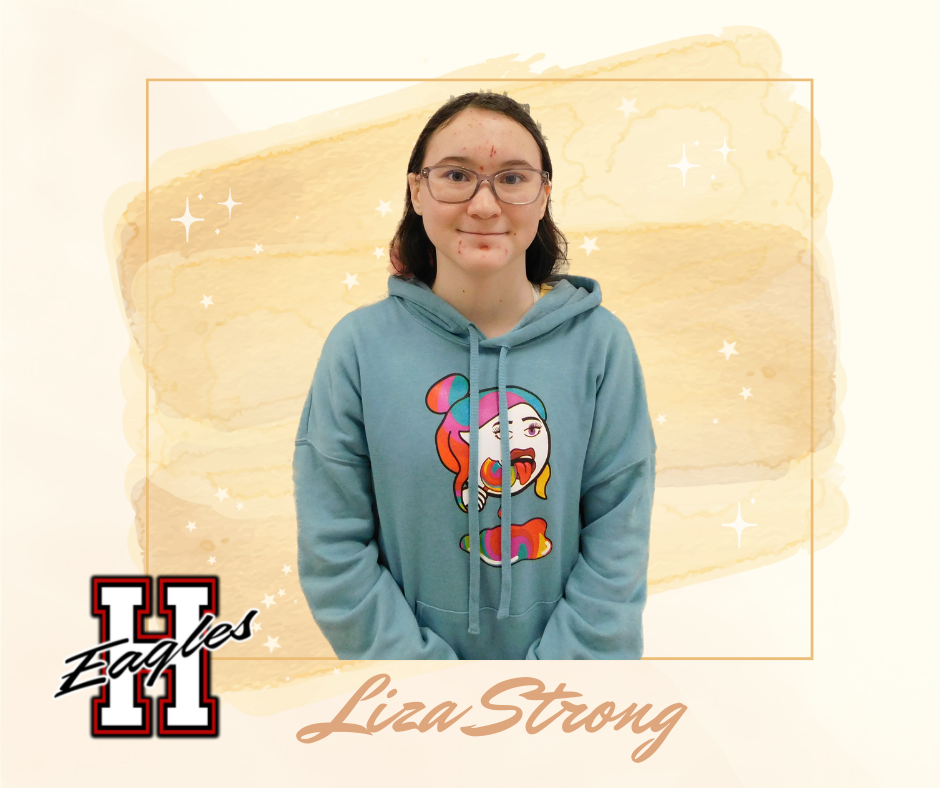 Art 1 Pop Art Oil Pastel Donuts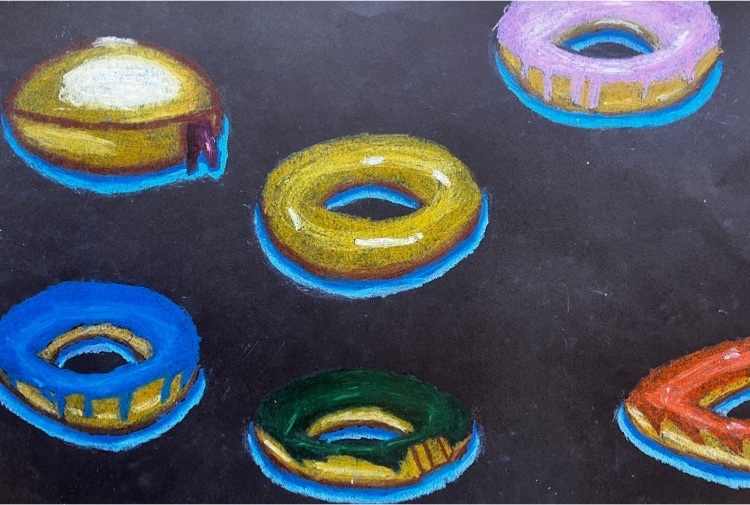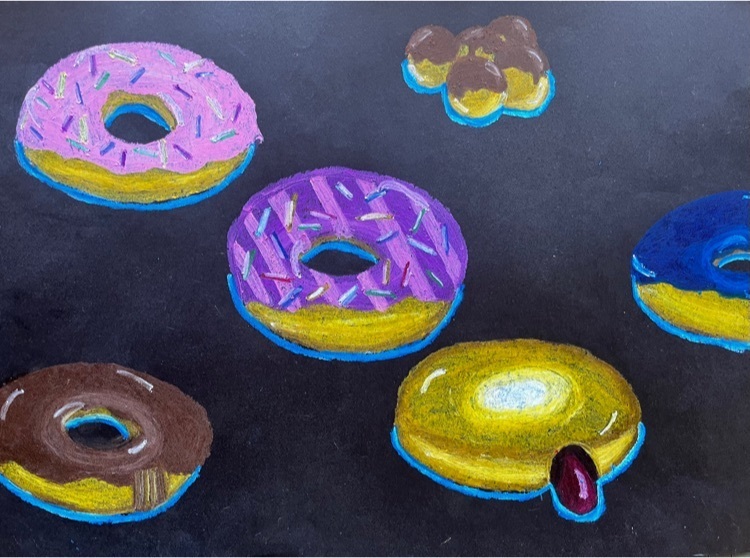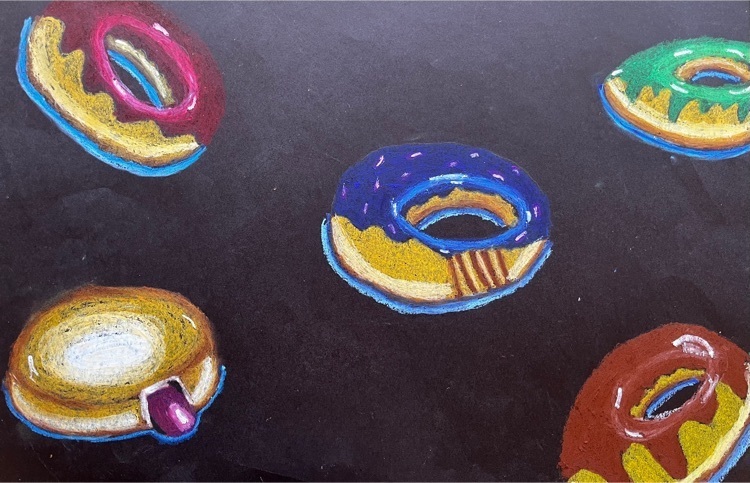 A WORD FROM THE PRINCIPAL As we prepare to sit down with family and friends, let me take a moment to give thanks for the amazing staff at Harmony Junior High. They truly are the greatest! I'd like to also give thanks for the wonderful students at HJH. I am truly blessed to have each of them and I would like to thank the parents for allowing me to be their principal. Thank you all and Happy Thanksgiving!
Congratulations to our art students!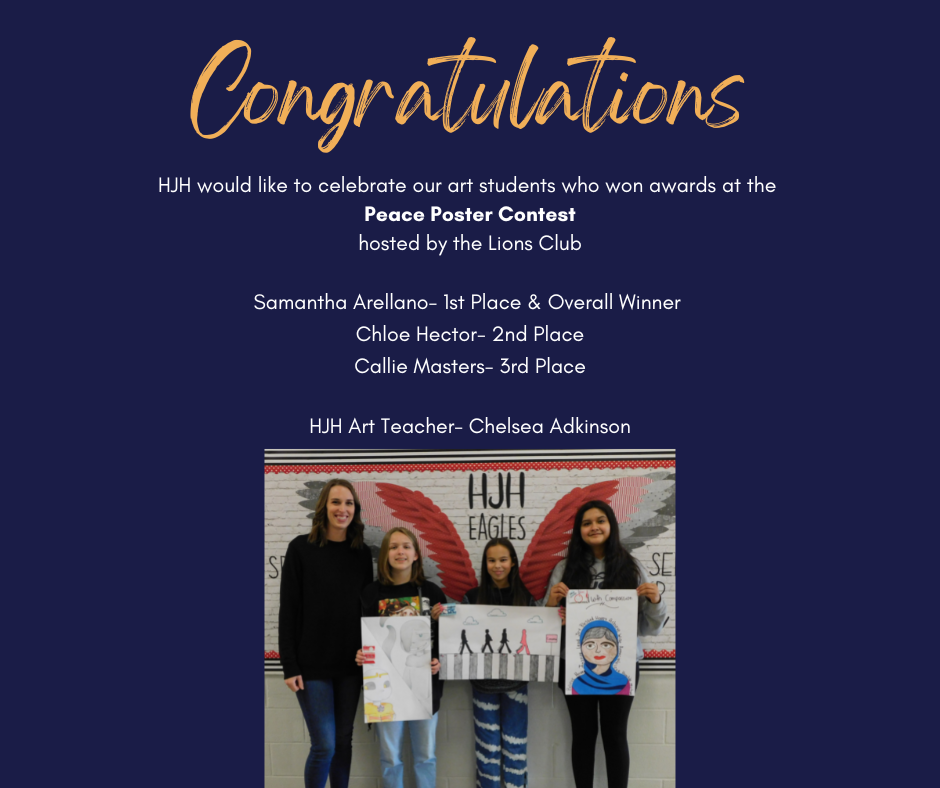 Congratulations to our state qualifiers!