Game Day! Tickets for tonight's Varsity Volleyball and Football games will be sold at the gates. We are looking forward to a great night seeing our athletes compete, our band perform, and fans cheering on the Eagles! Volleyball Prices: $3 for adults / $2 for students Football Prices: $5 for adults / $3 for students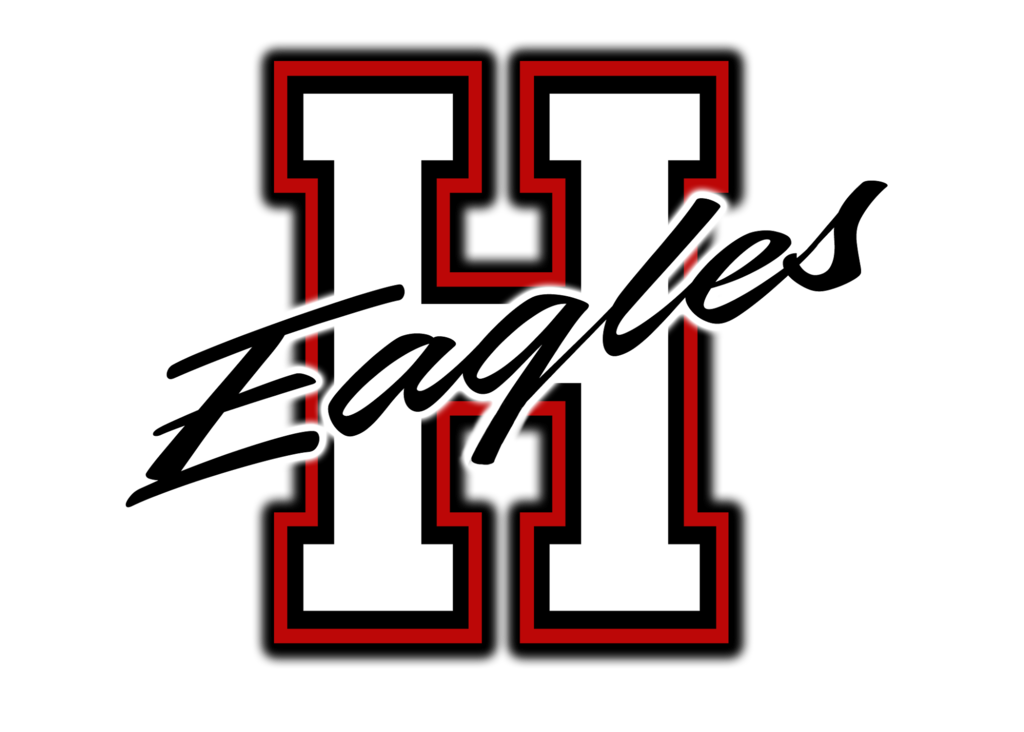 Congratulations Mrs. Day on your retirement! We appreciate all that you have done at Harmony ISD!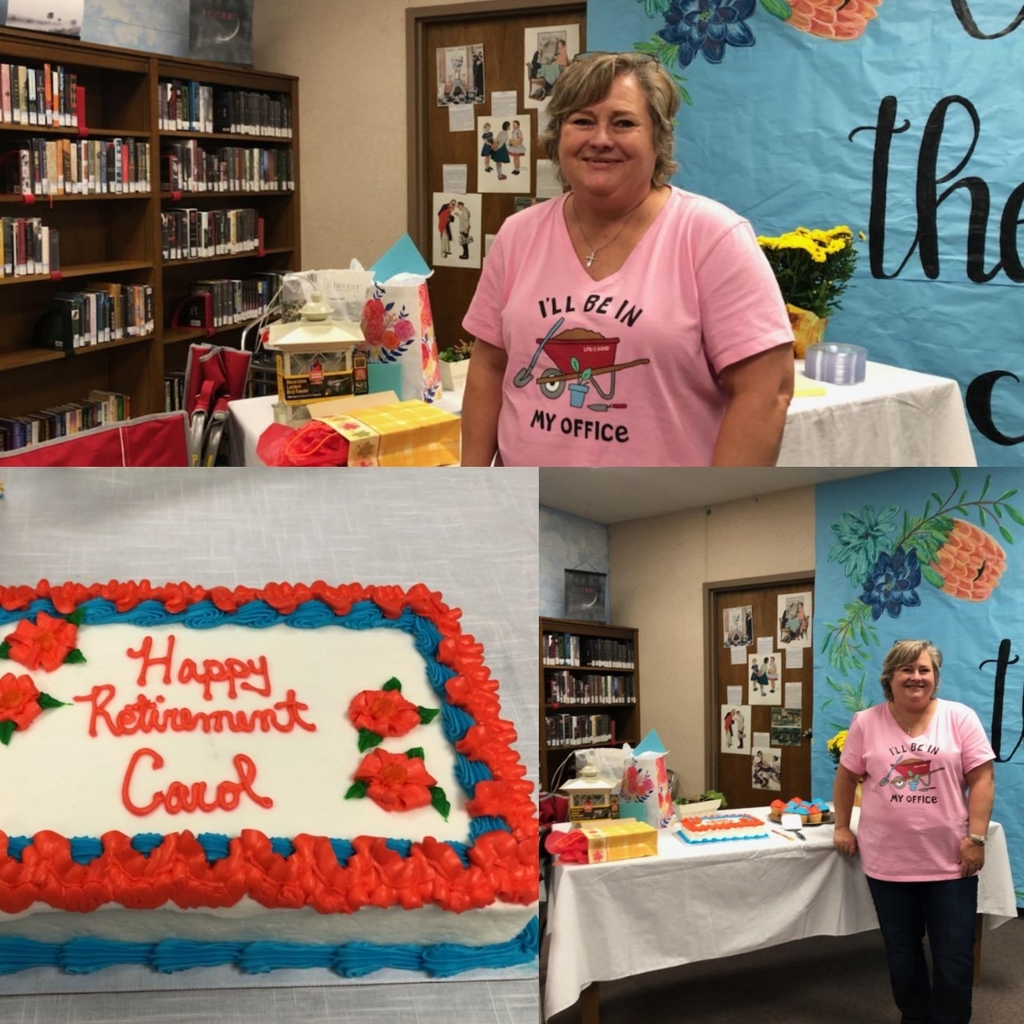 The 5th graders helped us ring the bell and signal the beginning of the 2021-2022 school year! ALL IN!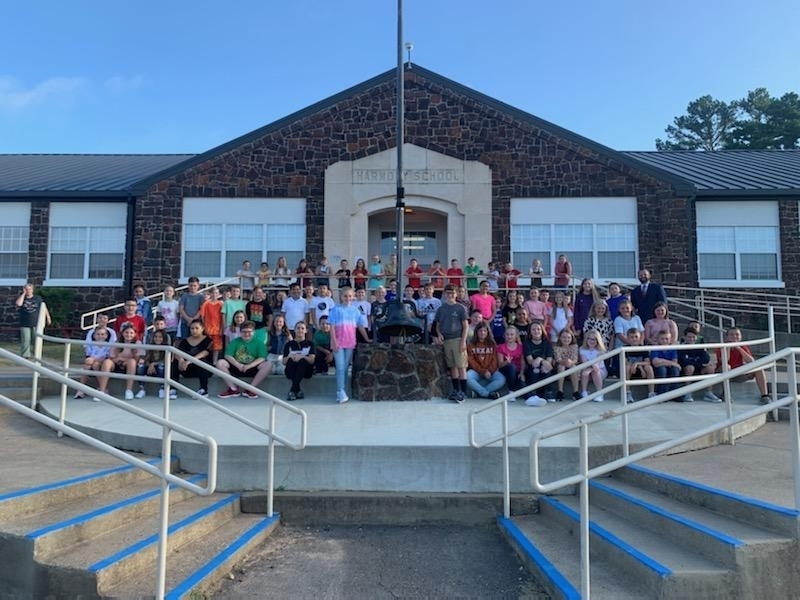 ***COVID-19 guidance and protocols for 2021-2022 school year*** The Texas Education Agency (TEA) recently released guidance for public school districts in Texas. The following guidelines will be in effect (subject to change based on governmental orders) for this school year. Effective as of date (8/11/21) 1. Masks are not required per Governor's Order for students or staff. Masks may be worn if desired and will not be prohibited for anyone wanting to wear one. We certainly recognize and honor this personal choice. 2. Positive, confirmed cases are not allowed on campus for school or extracurricular activities. If you are experiencing symptoms, we encourage individuals to get tested and receive a negative result before returning. 3. Positive, confirmed cases must quarantine for 10-days from the onset of symptoms. Parents may voluntarily choose to quarantine their student(s) if they are known to have come in close contact with a confirmed, positive case. The school district will not be forcing quarantine of close-contacts. 4. School districts are not required to conduct contact tracing anymore. However, if a positive case is confirmed and close contacts are known, then parents will be notified. Public announcements broadcasting confirmed cases in the district are no longer required. 5. Confirmed cases are still required to be reported to local health officials and state health agencies. 6. Harmony ISD will continue to perform proactive strategies such as frequent handwashing, social distancing when appropriate, and sanitization of facilities and buses at the end of each day. 7. Vaccinations are not required, but opportunities for vaccination clinics will continue to be shared via email and social media to the public. We appreciate your help in allowing us to have as "normal" a year as possible. We believe our students and staff deserve everyone's effort in making sure that is a strong possibility. Any changes to these guidelines will be communicated if they are implemented. Thank you and we look forward to a great 2021-2022 school year!

Please be on the look out for stop signs, school zones, and safety signs as our busses and students are coming back to school.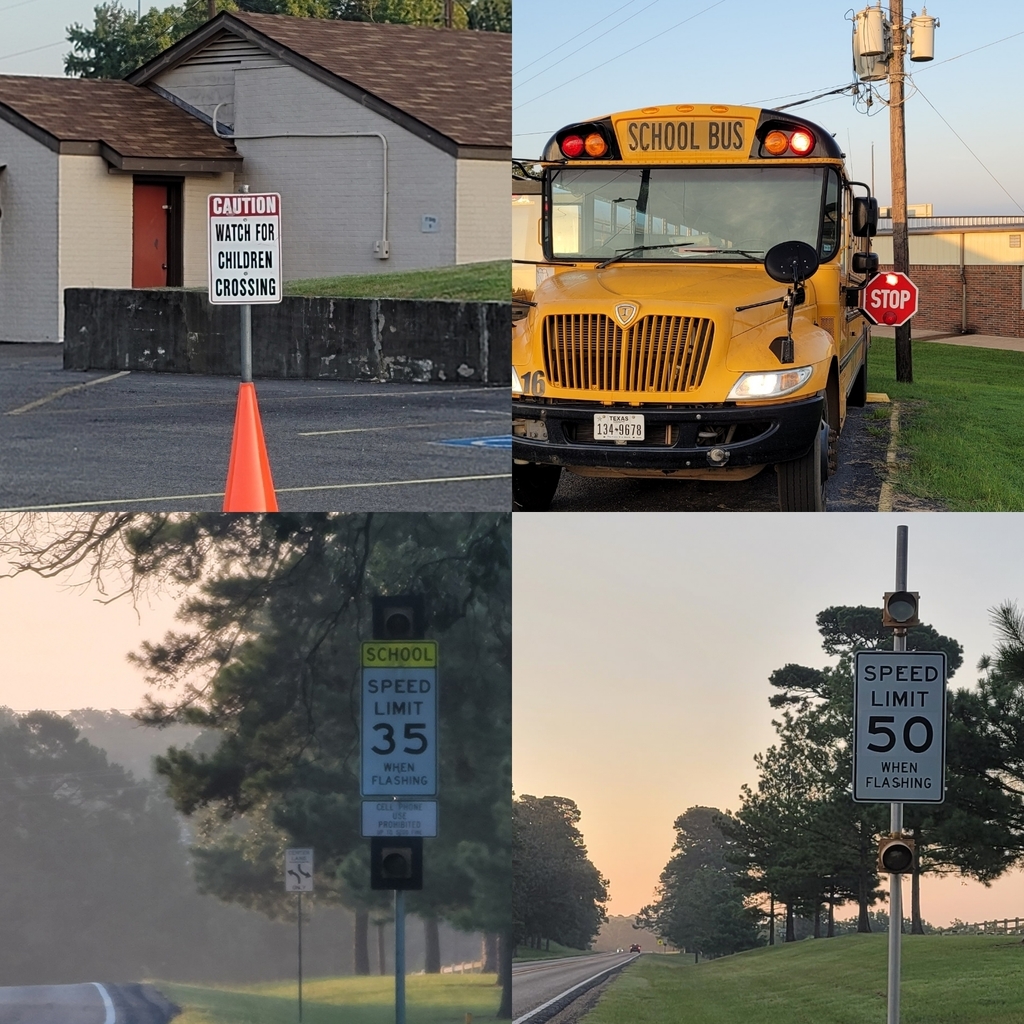 Thursday August 12th, 2021 will be the 1st day of school for the 2021-2022 school year for the Harmony Eagles. We are looking forward to seeing all of our students on campus, ALL IN!

Great "Meet the Eagles"! Looking forward to a great year!

Harmony ISD announced policy this school year, healthy meals will be offered every school day to all students at no cost. Typically, a student's household must meet income eligibility requirements to qualify for free or reduced-price meals. However, the United States Department of Agriculture (USDA) issued guidance that allows schools to offer meals to all students at no cost for the 2021-2022 school year. Each school/site or central office has a copy of the policy, which may be reviewed upon request. While no application or eligibility determination process is required for your student to receive free meals this school year, the income eligibility requirement will likely resume in the 2022-2023 school year.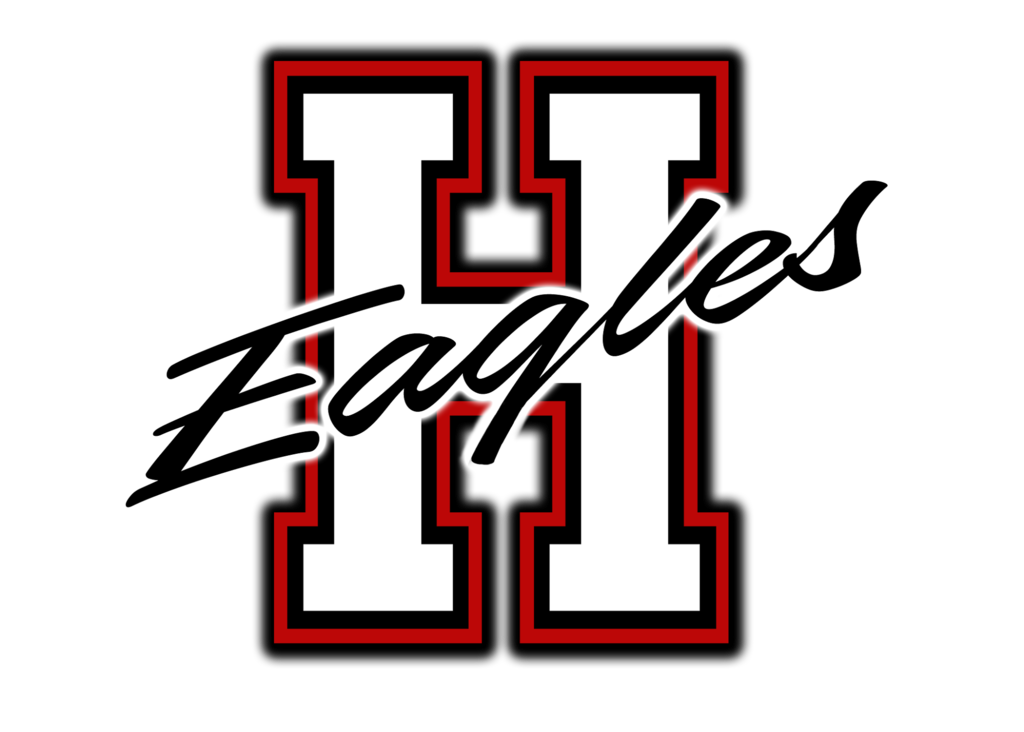 Online Surplus Auction starts today. Check our website for the links.

Happy National Teacher Appreciation Day!!!! Thank you for all you do for our kids. You are AWESOME!!!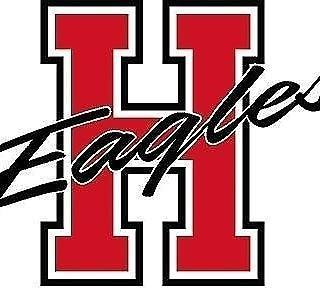 Harmony FFA Plant sale is this Saturday, April 24th from 8-12.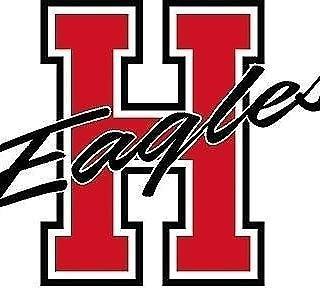 Harmony ISD School of Trustees voted last night at our regular school board meeting to amend our Health Plan, and to make mask optional in our facilities and events. They also increased our capacity at indoor and outdoor events to 100%. There may be some classes that still require a mask due to social distancing issues and health concerns for students and staff. Please help us work through these isolated cases. The health and safety of our staff and students is our major concern. It is still recommended to use mask when social distancing can not be achieved or if you anyone has concerns about their safety. We will still have mask available for staff and students as needed. We will continue to ask staff and parents to self check every morning for fever and other related symptoms of COVID-19. We ask that staff and students to stay home if they are running a temperature or have related symptoms. HISD will continue to monitor all COVID-19 testing and positive test results within our district and schools. If we experience a significant number of cases, we may require masks during this period of outbreak. HISD will continue to sanitize all of its facilities regularly for the remainder of 2020-2021 school year. Any further changes or updates to our HISD health procedures as they become necessary will be announced. We would like to thank all our students, parents, and staff for all of their patience and support during this pandemic.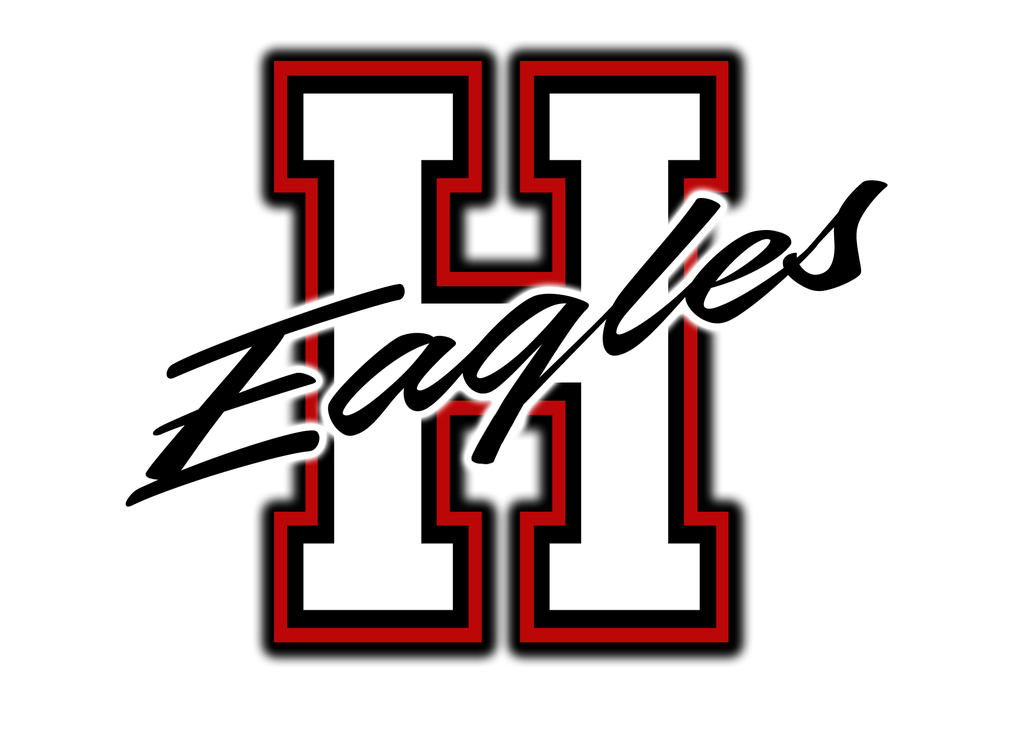 Awesome job by the Harmony HS Choir Saturday night! I am always amazed at the talent of our kids.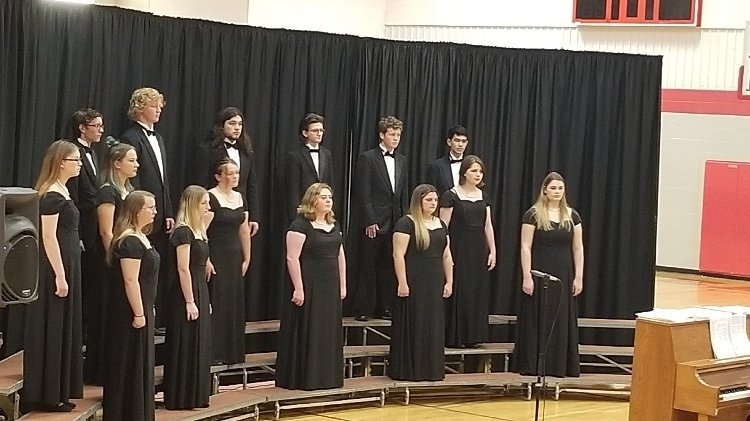 Today, Tuesday, April 6, the STAAR Writing Exam was to be administered to Harmony Junior seventh grade students along with seventh grade students across the state. This year, the entire test is to be administered online via student Chromebook. The ETS app, the platform through which the test is administered, is experiencing technical difficulties and is spontaneously removing students from the exam or not allowing access at all. This is a statewide issue, and is not controlled by the district. The Texas Education Agency has canceled testing for the day while ETS works to resolve issues. The rescheduled date has not yet been determined, but we will keep you updated as this situation evolves. Thank you for your patience and understanding

A special thank you to Mr. Hershell Wingfield, Class of 1979, for this beautiful gift. The flag pole and the American flag will fly high at Eagle Field honoring our great nation. Once again, we say thank you. #ALLIN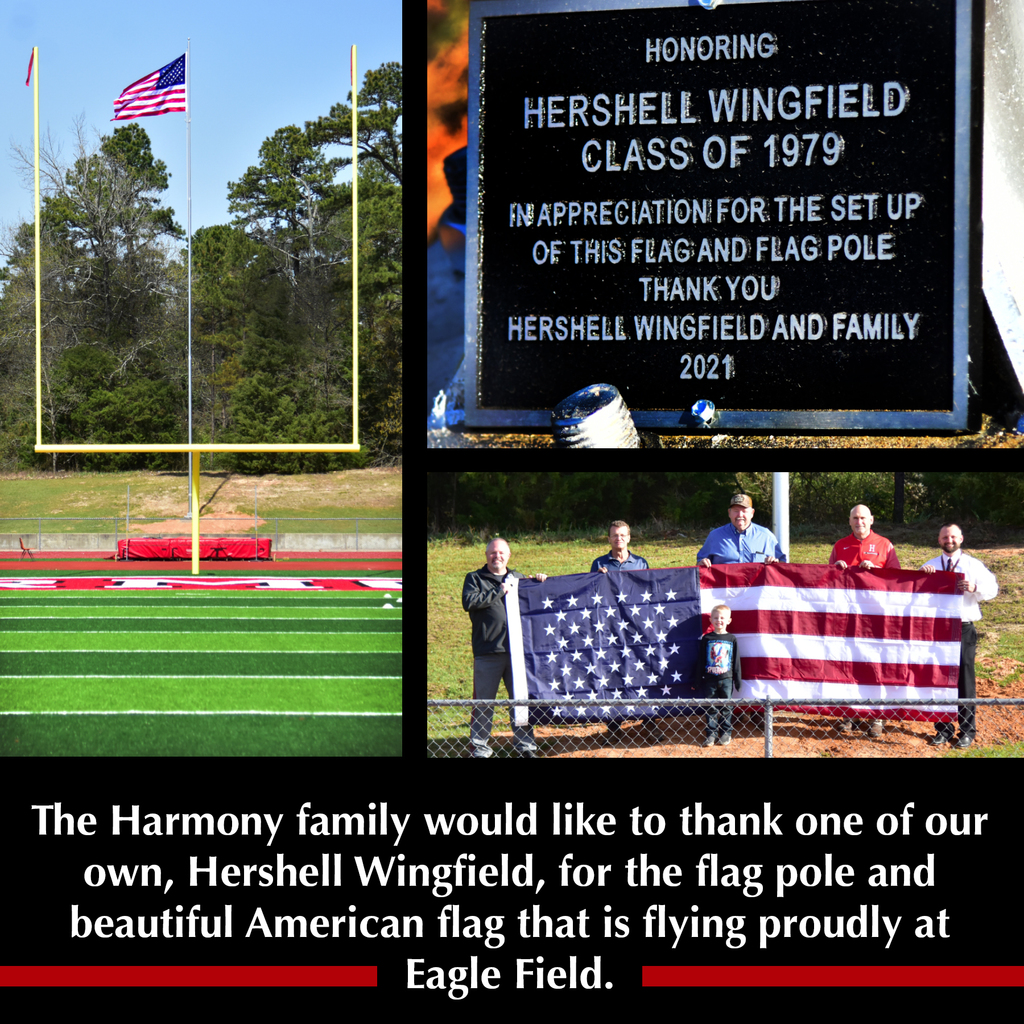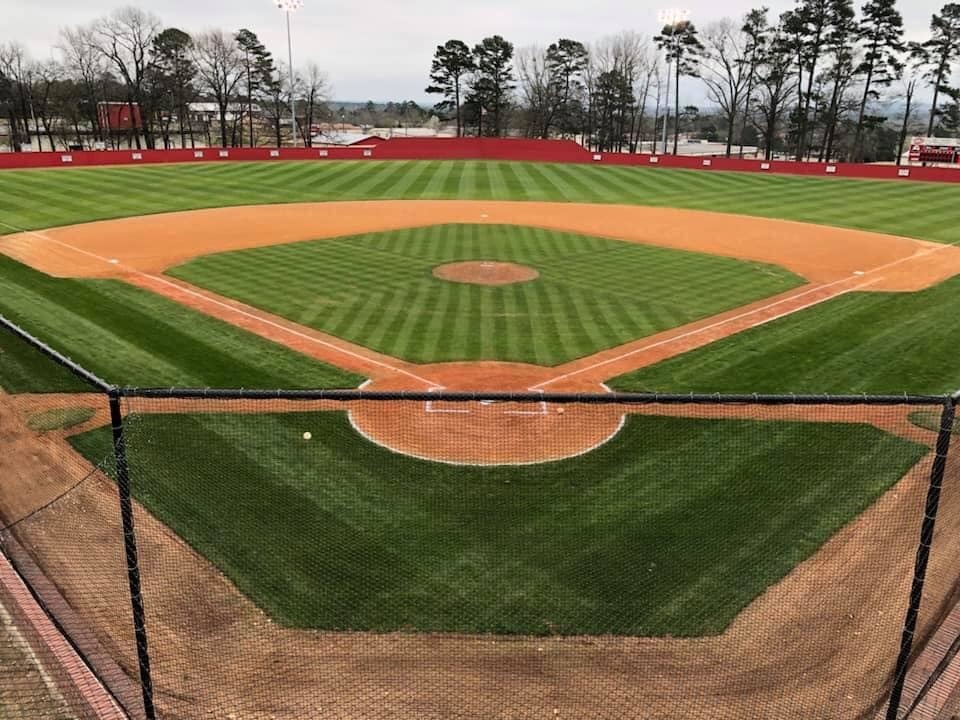 Harmony ISD s School Board voted last night to continue our School Health Plan that requires mask until the April 12th board meeting. They will reevaluate at that time. The safety of students/staff and the recommendation of the Texas Education Agency was considered in this decision. Our goal is to finish this school year without quarantining a large number of students/staff or shutting down a campus/district.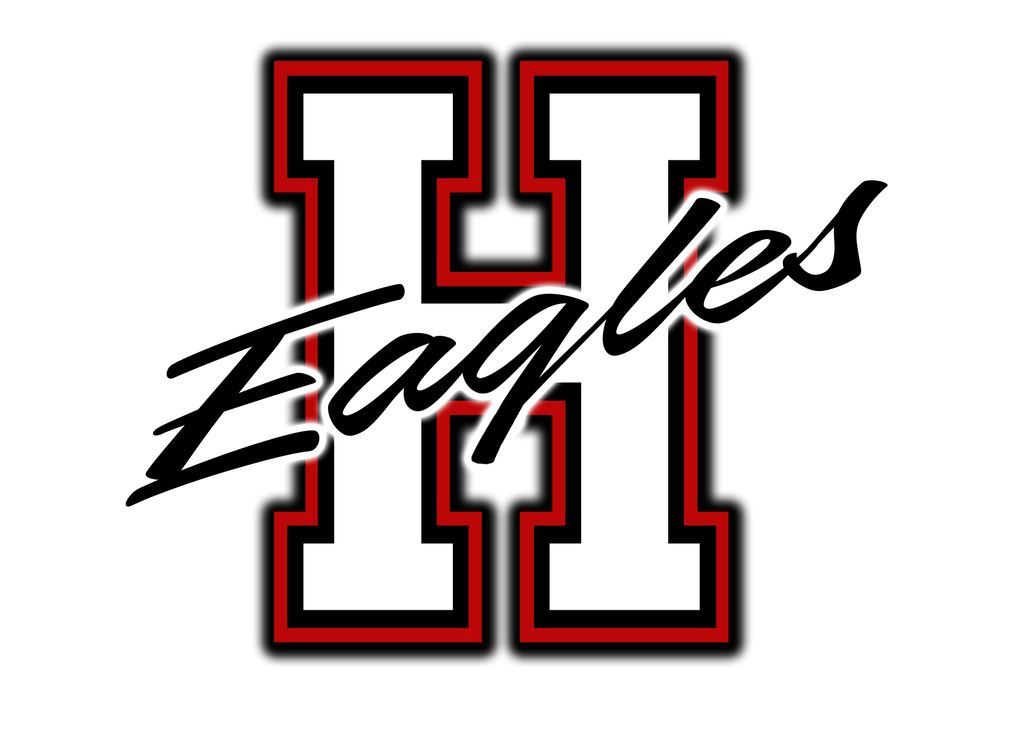 Reminder: We are still under the Texas Education Agency Mask rules. We will monitor cases in the two weeks following Spring Break. If no increase in cases, we may be able to loosen mask restrictions. We have not had to close any campus because of our students and staff following our Covid Response Plan. The safety of our students and staff is our first priorty. Thank you for your continued support as we navigate during this pandemic. #ALLIN